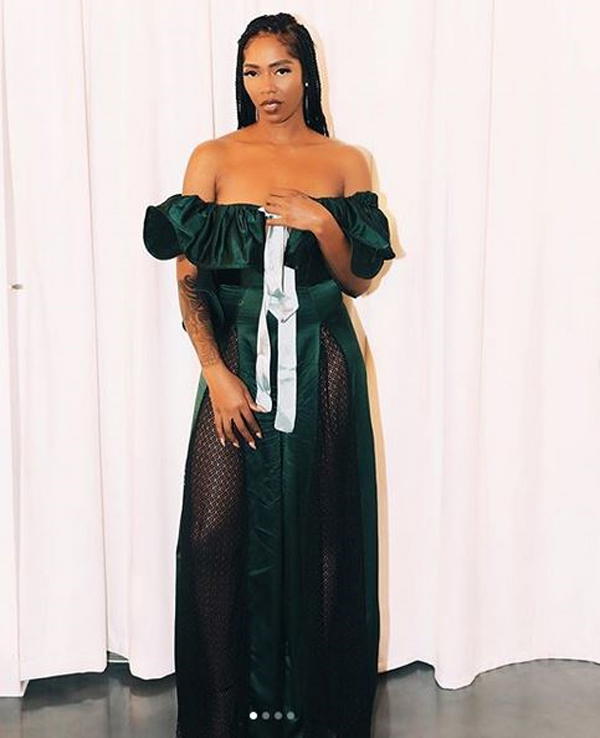 By Ayo Onikoyi
Nigerians are very hard working people and also know how to enjoy after the hustling and bustling of the day. The month of December being the last month of the year creates an avenue for relaxation and unwind. Pepsi, Nigeria's leading carbonated drink has over the years associated with Nigerians by ensuring that it gives consumers of its tasteful brand a December to remember.
Russia banned from Olympic Games for altering doping data
Pepsi is unarguably the biggest supporters of sports and entertainment in Nigeria. The brand has been the brain behind star-studded concerts, powered world-class sporting events and signed the biggest names in the entertainment industry as brand ambassadors.
Pepsi has successfully achieved this by connecting with the mindset of young Nigerians who love to show off their unique taste in everything during December.
Beyond the great taste of its drink, Pepsi also prides itself as the best taste in the choice of its brand ambassadors. The list of its brand ambassador includes A-list artists such as hip-pop-sensation, Wizkid, Tiwa Savage, Davido, Teckno, DJ Xclusive, DJ Cuppy, DJ Obi and DJ Spinall, and recent addition to the list are Teni and  African Giant crooner and Grammy-nominated, Burna Boy.
Pepsi has continued to deepen its affinity in music, and to further drive a top of mind awareness amongst its audience by leveraging on the great taste of its product, the quality and depth of its world-class ambassadors and their numerous world-class events and the brand's social impact.
Akinwunmi scores Nigerian football high in 2018
Beyond providing its esteemed customers with a great taste, Pepsi has also continued to put smiles on the faces of Nigerians. Recently, Pepsi presented a cheque of N1.5 million to Jacquelyn Madu (aka Jackye) winner of the Pepsi 'Know Da Lyrics' challenge in the just concluded Big Brother Naija Season 4.
Partnering with US rapper, Cardi B, Pepsi introduced "Gift it Forward with Pepsi," a new holiday tradition, where Pepsi gives away hundreds of thousands of dollars in cash to enable fans and consumers to spread some holiday cheer to their friends, family and causes that are near and dear to them.
Pepsi is also the brand behind the supremacy concert, an Independence Day celebration which featured the best in Nigerian music. Other musical concert sponsored by Pepsi include Trace Live, Surge Festival, a 2 day festival that incorporates Music, Food, Fashion, Games, Arts and culture and designed as a hotspot for socio-economic interaction and unimaginative experience.
Interestingly, this December is no different from the previous celebration as Pepsi Nigeria has announced plans to lift up the spirit of Nigerians for the forthcoming holiday, via the 'We Got Taste' campaign.
This concert will host the best shows, party experience this Christmas like Pepsi Rhythm Unplugged, Livespot X Festival featuring Cardi B, Star Boy Wizkid and Burna Boy amongst many others.
The Pepsi Rhythm Unplugged, in its 15th edition, has become an event music lover looked forward to. The 5-Day Music Festival has achieved the feat of the longest-running concert in West Africa.
Three of the best DJs in Africa will be on standby to delight music lovers. The most followed African DJ on Social Media DJ Cuppy will be having her usual Cactus On The Roof, an all-white party from Superstar DJ Xclusive as well as DJ Spinall's Party of Your Dreams.
Party With Pepsi Ambassadors: Burna Boy, Teni, Tiwa Savage and Wizkid are all having concerts this December! Whether it is the Billionaire Experience from Teni, The Burna Boy African Giant Concert, Tiwa's Everything Savage Concert or Starboy Fest, there is something for Afrobeats fans to enjoy.
Pepsi's impact is not only limited to entertainment, it can also be seen in the areas of sports in the country. Over the years, it has supported various sporting events such as the Pepsi Football Academy, a school for learning, grooming and developing football talents. To mention a few, football starts like Former Chelsea and Super Eagles captain Mikel Obi, Peter Osaze Odemwinge, Onyekachi Apam, Elderson Echiejile.
Burna Boy brightens up STAR Lager's all-new campaign
Copa Lagos Beach soccer competition, a 3-day beach soccer fiesta refreshed by Pepsi. The Copa Lagos is a Beach Soccer Worldwide (BSWW) accredited event featuring teams from Nigeria (Super Sand Eagles, Pepsi Football Academy, etc.), Senegal, Brazil and England.