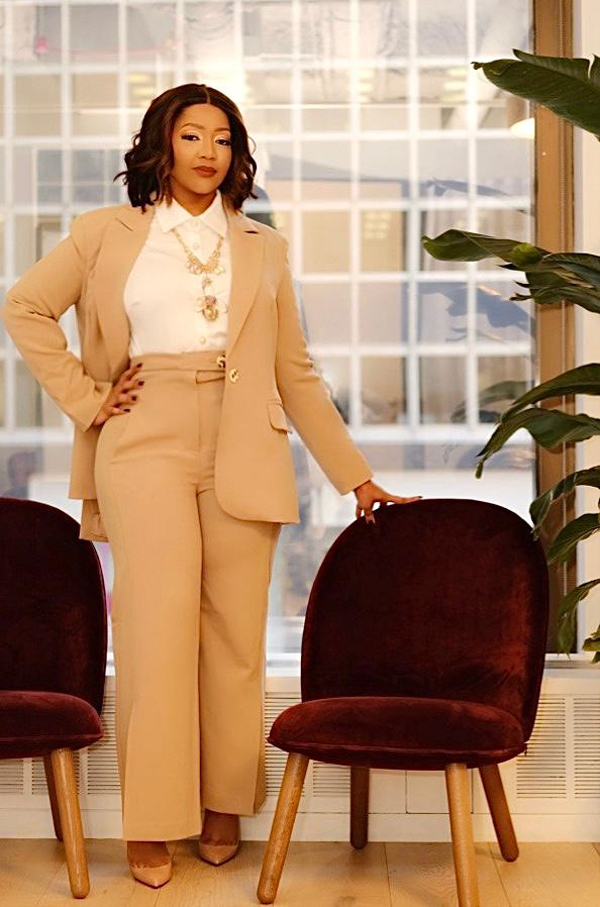 By Ayo Onikoyi
Ivorian American, Kassianah Aya Joint (Kassy) founded FrancoSuite Media, primarily to highlight influencers, businesses and current events happening in and around the Francophone community.
Her aim is to bridge the gap between the Francophone communities and Anglophone communities by promoting collaboration between them in the areas of music, business, culture and other facets of human endeavours.
In a recent interview she reaffirmed her commitment to seeing Africa as one nation, saying the colonizers came to Africa with the sole aim of dividing Africans to conquer in all ramifications.
According to her, "In the 1600s when colonizers started coming to Africa, their whole agenda from day one was to divide and conquer us all. By dividing, our resources and artifacts can be stolen easily. And the agenda worked. If we keep fighting each other, they can continue to come in and take from us and oppress us. We hate each other more than the ones that are stealing from us and making Africa the way it is. I think tribalism is silly just like racism and colorism. It is a distraction that is setting Africa back from the being the most powerful continent that it once was."
She said she believes Africa can be greater than Europe if we harness our potentials, which according to her, can be better appreciated and attained if the African countries come together as one.
"I weep for Africa because we don't realize our greatness. Africans undervalue Africa. How can Europe be stronger than a continent of over a billion people? Ask yourself that. Population wise and square footage wise, it doesn't add up.
So the issue isn't the size but the strategy. For example, African Americans are petitioning to get reparations from the American government. So, why can't different African countries petition to get reparations from their colonizers that stole from them? That is one way. The African Union can set up strategic plans with the different government leadership from every country on the continent.
We have to find a way to keep and cultivate our resources into Africa. We also need to modernize many programs and systems on the continent. How are we going to do that when Africans undervalue Africa and went to run to the Western world every chance they get," she said.
Kassianah Aya Joint is an Ambassador at the Department of Peacekeeping Operations at the United Nations. She works for her community, the African Diaspora. Through her work domestically and abroad,  she found inspiration for Franco Suite.
After relocating from her home country of Cote d' Ivoire, Kassy as she's fondly called, settled in New York, New York, USA upon completion of her undergraduate education in Foreign Affairs and Finance at Peace University.
She noticed a gap in media companies that represent Francophone artists, interests, companies and culture. There are numerous outlets that publicize what's happening in pop culture in the United States and many Anglophone countries, offering platforms to celebrities as well as up and coming artists, influencers and creatives in general.
This type of platform was lacking in her home country and Francophone countries in general, and she founded FrancoSuite for French-speaking people with African origin throughout the Diaspora. FrancoSuite is an English-friendly company that serves as a bridge between Francophone and Anglophone Africa.
As FrancoSuite continues to build and grow its following, she is able to provide a hub, connecting those individuals now living abroad to things happening in their home and surrounding countries.
Kassianah is also a humanitarian with passion to work for the betterment of the black race. She runs an NGO called Kuziva By Kassy that helps young ladies finish their education and start their careers. She has also been advocating for Africans living in the Diaspora for years.