…calls for urgent measures to tackle growing tension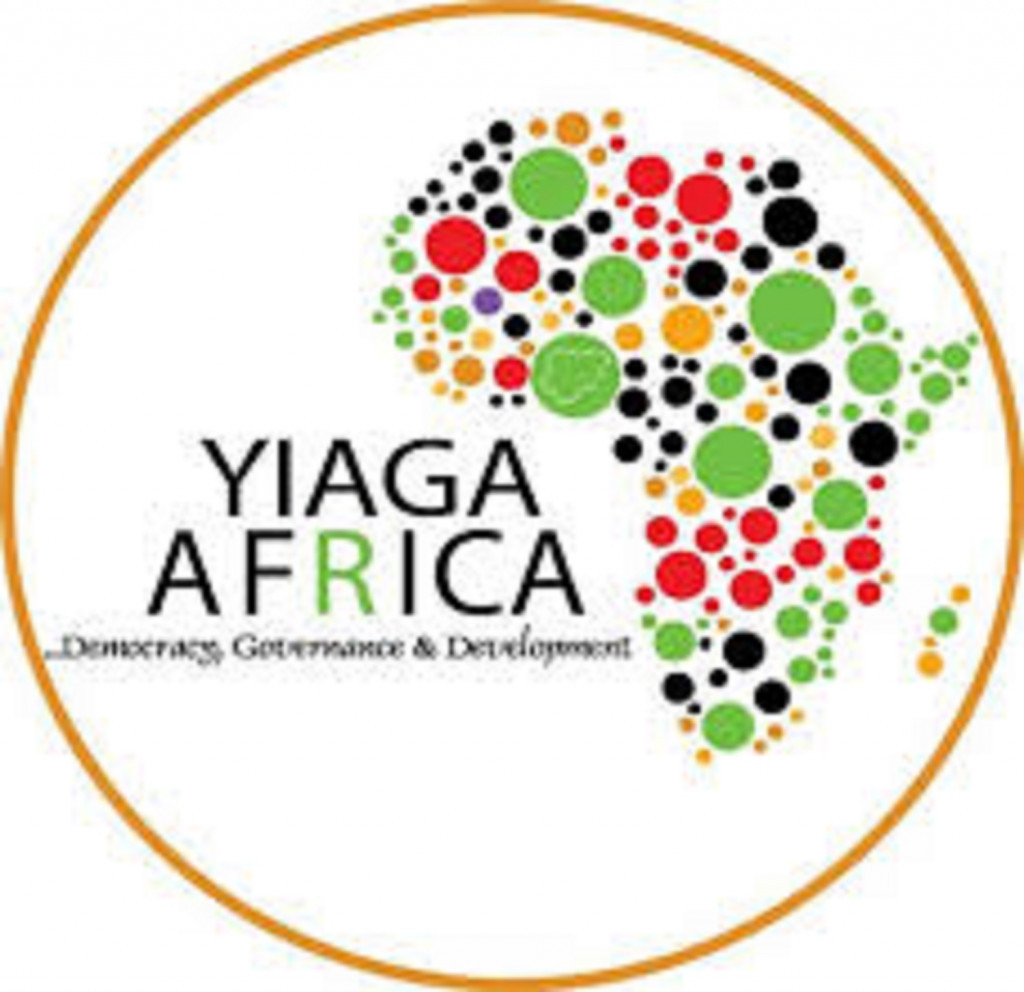 By Gabriel Ewepu – Abuja
As the governorship elections set to hold on Saturday, November 16, 2019, in Bayelsa and Kogi States, an election observer, YIAGA AFRICA, Tuesday, raised fears over ongoing vote-buying, violence, and rising flood ahead of the elections.
This was part of its Third Pre-election Observation Report, which was signed by the Executive Director, YIAGA AFRICA, Samson Itodo, where it stated that there might be huge irregularities in the two elections following danger signs both indicate.
The report highlighted some of the worrisome developments and reads in part, "PVC goes to the highest bidder and voter inducement continues. Trading of PVCs and voter details and other forms of voter inducement through the distribution of money still prevails.
"WTV findings specifically disclosed ongoing buying and selling of PVCs in Southern Ijaw and Ogbia in Bayelsa state and Okehi, Ankpa, and Idah in Kogi state and distribution of money or gift items in all the LGAs in Bayelsa except for Kolokuma/Sagbama, Ekeremor.  In Kogi State, there were no reports of voter inducement in Okene, Ankpa, Dekina, Igalamela/Odolu, Ofu, Olamaboro, Omala, Ijamu, Mopa Moro and Yagba East LGA.
"Political Campaigns and Rallies Trailed by Violence. In this reporting phase, political campaigns and rallies were trailed with insecurity and other election violence in both Kogi and Bayelsa States.
"WTV LTOs reported violent physical attack on rallies/meetings or campaign trails in Southern Ijaw (Bayelsa state) and Dekina LGA (Kogi state); verbal violence on rallies/meetings or campaign trails in Brass, Nembe and Southern Ijaw (in Bayelsa) and in Yaba West in Kogi state; and intimidation of candidate/supporters in Yenagoa and Southern Ijaw in Bayelsa state and in Ankpa, Dekina, Idah and Ofu, in Kogi state.
"Plight of Voters in Flooded Communities. Reports in this reporting phase highlight the challenge of voters in flooded communities that threatens their right to vote. Some possible polling units affected are located inKolokuma/Opokuma, Southern Ijaw, Ekeremor, Sagbama, Yenagoa LGAs. In Kogi states, polling units affected are located in communities within Ibaji, KogiKotonKarfe, Lokoja, Ofu, Ajaokuta, Omala and Idah LGAs. Ibaji appears to be the most severely affected LGA. Communities in Onyedega, Unale, Ojila, Odeke, Ejule, Ayah, Analo and Akpanyo ward are specifically affected."
Meanwhile, YIAGA AFRICA in its report recommended some urgent steps that would quickly arrest the situation before it degenerates to massive electoral malpractices that could lead to colossal loss of lives and property if nothing is done.
"For the Independent National Electoral Commission, INEC, the increase in the purchase of PVC and voter details calls for an immediate action from INEC to develop an oversight mechanism on election day to prevent manipulation of the voter accreditation process. In addition, INEC should in collaboration with the police commence arrest of politicians going about requesting for PVC and voter details.
"The need for INEC to intensify its voter education as the election get closer especially with respect to voting procedure and messages on INECs plan to ensure credible election to build citizens' confidence in the process.
"INEC needs to ensure proper coordination with the security agencies to guarantee the security of polling officials and INEC staff especially the National Youth Service Corps (NYSC) members to be deployed on Election Day.
"INEC needs to properly communicate its plans to ensure that voters in polling units affected by flood can vote. This should include information on where and how these voters in the affected polling units will vote.
"For security agencies, for a peaceful election, there is an ardent need for better inter-agency collaboration and cooperation between both the security agencies towards the elections especially on election day in hot spots already identified in riverine areas in Bayelsa and LGAs identified in Kogi states.
"Security agencies working on the elections should ensure that all personnel deployed are properly trained.
"For political parties, political parties and candidates should focus on issue-based campaigns rather than the shameful act of purchasing PVCs and voters' details.
"Political parties and candidates have a role to play in ensuring peaceful elections and should desist and refrain from recruiting thugs, militants, cultists, criminals, etc. to deploy violence.
"Political parties should promote issues-based campaigns and conduct voter education as part of their role in building our electoral democracy."
The report further recommended that "Citizens should guard their PVC and voter details because the PVC is the only identity card that guarantees their right to vote on the election.
"Citizens should work with security agencies by reporting incidents or threats of violence, or perpetrators of violence."
Subscribe for latest Videos