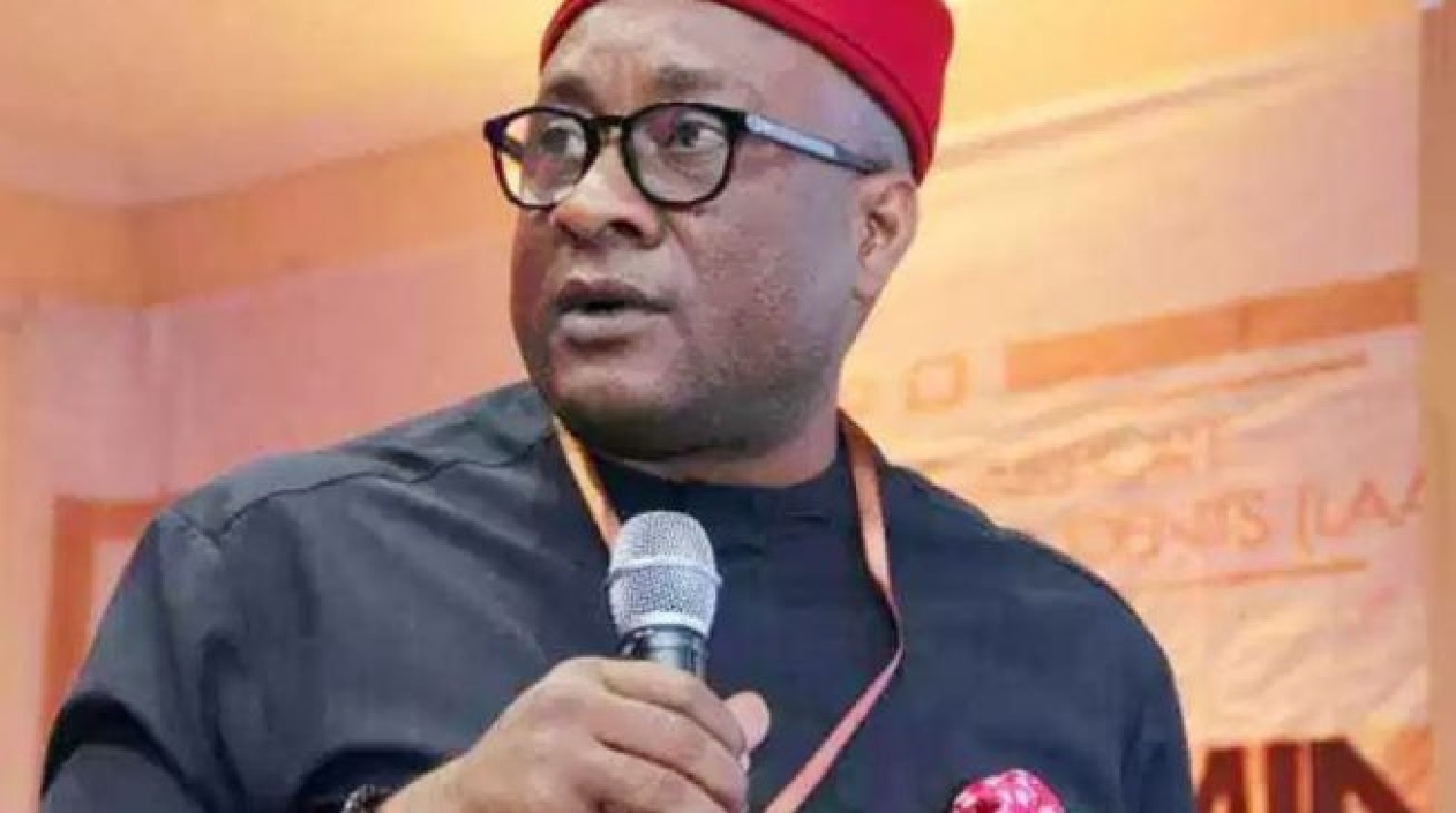 A leading Igbo sociocultural association, Igbo Bu Igbo (IBI), has cautioned against the persecution of the founder of Air Peace, Chief Allen Onyema, in the allegations brought against him by the United States of America.
The Group which expressed fears that Onyema's prosecution is being hijacked by overzealous government officials in Nigeria by turning same to persecution said it will not allow Onyema to be another Igbo victim of the hawks that have been confederating against Ndigbo and their interests in the country and beyond for a long time.
The press release signed by Dr Law Mefor and Mazi Chidi Omeje, Chancellor and Secretary General, respectively, warned that Onyema's travails must not be used as another avenue to unduly hurt Igbo's interests.
The statement in full reads:
"In the past week, the media has been awash with allegations of infractions from the United States of America (USA) against the founder of Air Peace, Chief Allen Onyema. While we encourage Chief Onyema to answer to the allegations and clear his name before the American government, we want to quickly warn agencies and officials of Nigerian government not to hijack the narratives surrounding the issue with a view to demonizing the Air Peace founder and persecuting him in the process as another strategy to further weaken Ndigbo and obliterate their socioeconomic interests.
"We say this because of the lightning speed with which certain government agencies and officials have been acting and speaking as if Onyema has already been pronounced guilty of the allegations charged with.
"The intense media trial he has been subjected to by some government officials within such a short period brings back to memory how industrialists of Igbo extraction have been victimized and demonized in the media in recent past only for the cases or issues against them to fall flat on their face in the end. This practice is unacceptable to us and must not continue!
"Need we remind these overzealous government officials that allegations are not the same as pronouncement of guilt on anyone by a competent court? Are there not many who had been subjected to the same media trial and scurrilous attacks by these same set of officials and agencies only for the cases to fail abysmally in courts of competent jurisdiction where it matters most?
"Allen Onyema has the capacity to defend himself and he should be allowed to exercise that right without any element of witch hunt or criminalisation from his own country.
"Finally, we strongly advise those who are pursuing this matter through unconventional means with a view to declaring Onyema guilty even before the commencement of trial to desist from such acts and allow the process to run its full course as we will not hesitate to frontally engage such people with equal zeal and vigour.
"Until the matter comes to a conclusion in court, Onyema deserves to keep enjoying his rights, privileges and protection of the federal government. As a responsible government, officials and agencies should be the ones in the forefront of calls for fair trial for Onyema and not the persecution he is being subjected to now. This is what is expected and done by civilized nations even when their citizens face the most grievous charges in other nations. Ours must not be different!