U.S. presidential hopeful Bernie Sanders returned to the campaign trail in New York City on Saturday, three weeks after suffering a heart attack, and pledged to resume at full throttle his battle against the business and political establishment, including members of his own Democratic Party.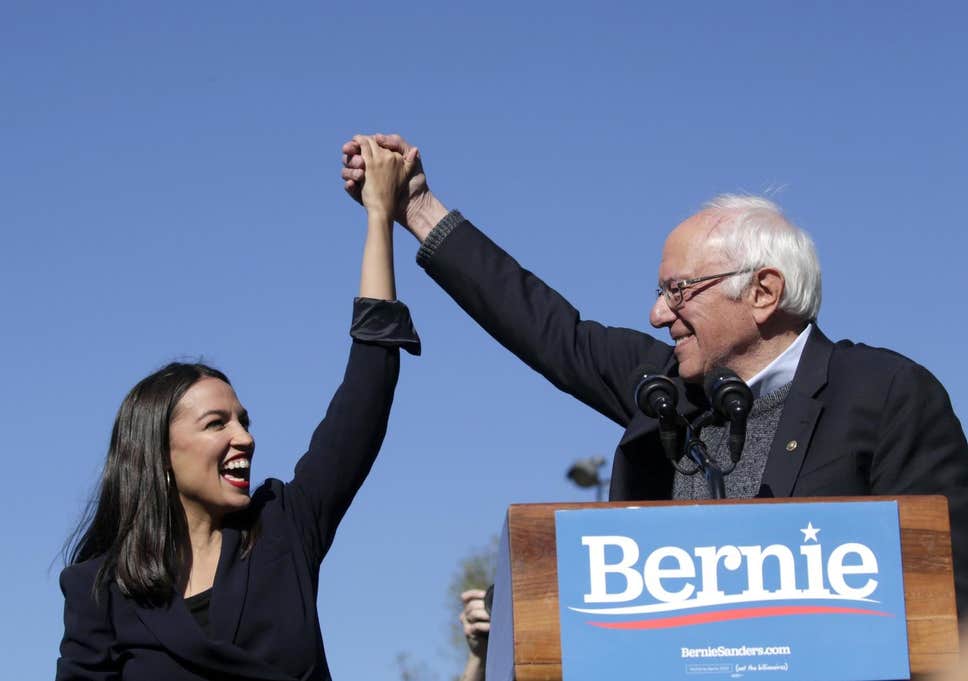 "I am more than ready to assume the office of President of the United States. I am more than ready to take on the greed and corruption of the corporate elite and their apologists," Sanders told a gathering of thousands of people holding aloft placards at the Queensbridge Park.
"To put it bluntly, I am back."
Sanders, one of 19 Democrats fighting to take on Republican President Donald Trump at the polls in November 2020 was introduced by U.S. Representative Alexandria Ocasio-Cortez, one of the leaders of the party's progressives and a frequent target of Trump's attacks.
The congresswoman announced her support to Sanders' campaign as his campaign battled to overcome the health scare and a surge in support for Elizabeth Warren, a U.S. Senator from Massachusetts.
Sanders, 78, the oldest candidate in the crowded Democratic field, has bounced back rapidly since the Oct. 1 heart attack that threatened to derail his campaign.
But he, a U.S Senator from Vermont, was already running third behind Warren and former Vice President Joe Biden in most national polls, although Sanders raised more money for his campaign in the last quarter than any other Democrat.
The rally was Sanders' largest of his 2020 campaign so far, with 25,872 people attending, his campaign said, citing a count by an outside company that managed the event, which Reuters was unable to independently verify.
The number would make the rally larger than one held in the city by Warren last month, Warren's largest of the campaign.
"His supporters are so much more passionate" than other Democratic candidates, said Christina Martin, 29, from Manhattan, who came to the rally with her mother, also a Sanders supporter and a breast cancer survivor.
Both said Sanders' proposal for government-run health care was his main draw and credited him with focusing the Democratic Party on the issue.
"He moved the party so much in the past four years," said Martin. "We wouldn't be where we are without him. We wouldn't be talking about Medicare for All."
Source: Reuters
Subscribe for latest Videos