… As Navy confiscates 206 vessels and barges in 4 year
By Godwin Oritse & Joseph Erunke
PRESIDENT Muhammadu Buhari Monday called for concerted actions from countries within the Gulf of Guinea and other maritime nations to combat maritime insecurity not only in the region but also the African continent.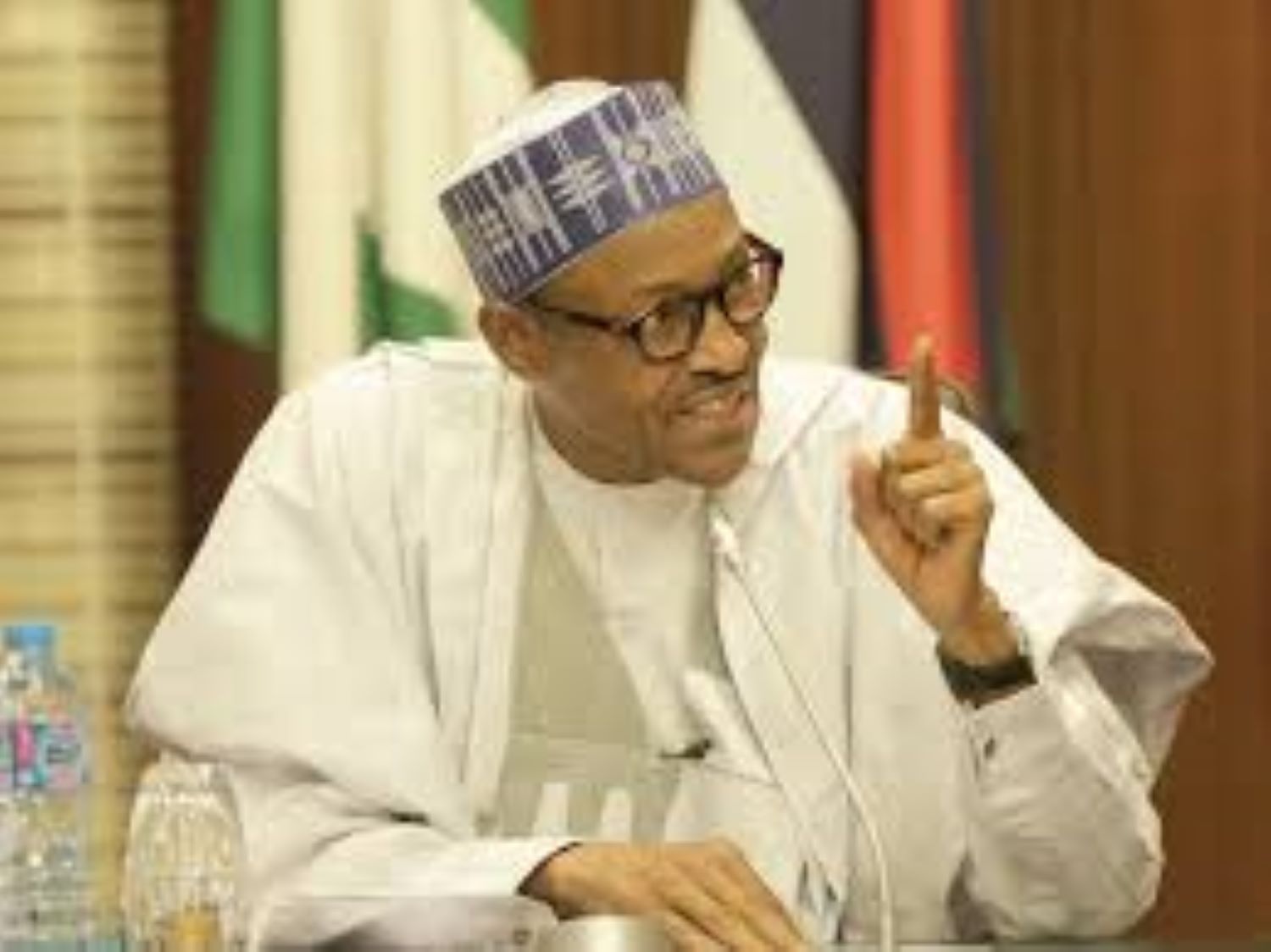 This came as the Chief of Naval Staff, Vice Admiral Ibok-Ete Ekwe Ibas, said the Nigerian Navy had in the past four years, seized a total of 206 vessels and barges for carrying out illegal activities in the Nigerian waters.
Buhari, who noted that with the world's waters accounting for over 80 per cent of transportation requirements in the global trading supply chain network across established international routes and trade lanes, said the threats of piracy and armed robbery at sea were issues of global concern.
Speaking at the ongoing Global Maritime Security Conference in Abuja, through the Minister of State for Foreign Affairs, Alhaji Zubairu Dada, President Buhari  regretted that the Gulf of Guinea was "the epicentre of maritime security discussions globally, given the incidents recorded in the region."
He, however, said,"Available statistics, however, indicate that efforts to eradicate the menace by the governments in the region are bearing dividends."
He explained that his administration had put in place what he called "Suppression of Piracy and Other Maritime Offences Act", which said " seeks to give further credence to the relevant international treaties of the United Nations and International Maritime Organization ratified by Nigeria and the continental and regional treaties subscribed to on maritime safety and security. "
"It is detailed and would provide the much needed legal and institutional framework for Nigeria to ensure safe and secure shipping in Nigerian waters," he explained.
He added:"In addition to the Suppression of Piracy and Other Maritime Offences Act, my administration has also putnin place an Integrated National Surveillance and Waterways Protection Solution with Command and Control Infrastructure.
"The deliverables from the projects have bolstered Nigeria's maritime security architecture and increased monitoring and compliance enforcement within the Nigerian waters, and the Exclusive Economic Zone.."
The president also said the Nigerian Navy on its part, had stepped up collaborative efforts with maritime security agencies aimed at achieving a safe secured maritime domain.
Buhari disclosed that "Presently, we are working on a Maritime Transport Plan, and Strategy which, when completed, will provide a robust enabling framework for achieving Nigerian maritime objectives. "
"More importantly, the Maritime Transport Plan and Strategy will foster public-private sector collaboration and inter-regional cooperation on maritime security across the continent," he further explained.
According to him,"the conference is an essential step in a continuing shift in strategic thinking about global maritime security and will no doubt provide an opportunity for stakeholders here present to develop strategies to improve maritime safety and security globally with an emphasis on the Gulf of Guinea Region. "
He charged participants at the conference to "continue to work together towards the security of our waters and trade routes for our economic prosperity."
In his remarks at the occasion, the Chief of Naval Staff,Vice Admiral Ibok-Ete Ekwe Ibas,said the current security challenges in the Gulf of Guinea was a serious concern to all including the larger global community, as according to him, "criminal activities at sea are directed at economic life and developmental prospects of our individual countries and the African continent. "
He said the conference was an opportunity to harness collaborative initiative towards curbing the maritime security challenges in the region with greater urgency.
According to him,"Recent security developments within Nigeria's maritime environment stem largely from non-military causes such as socioeconomic agitations, rising populations, unemployment in coastal communities and illicit activities of local and foreign collaborators."
"These manifestations include attacks on shipping, sabotage of local hydrocarbon infrastructure, maritime resource theft, diverse form of illicit trafficking and maritime pollution," he said, adding that," The increasing mutation and migration tendencies of these challenges across national boundaries expose systemic litigations to the maritime presence and law enforcement at sea."
While disclosing that the Nigerian Navy over the past four years, has acquired offshore patrol vessels, fast attack craft, logistics vessels, hydrographic ship as  well as more than 300 inshore patrol crafts while concurrent effort has been made to encourage operational training and indigenous shipbuilding capacity, the Chief of Naval Staff said naval security stations had been established at strategic locations along the coast as part of  a 'Choke Point Concept " to checkmate illicit activities.
"This has paid off with the arrest of 206 vessels and barges as well as hundreds of suspects for various maritime offences in the last four years, aside incalculable deterrence value," he said.
"Additionally, to enhance maritime law administration, the Navy in conjunction with maritime law enforcement agencies has also articulated a harmonized procedure to enhance the synergy among stakeholders in the arrest and prosecution of maritime offences.
" The totality of the aforementioned efforts has increased regional collaboration, resulting in more vectored patrol and increased efficiency in naval operations.
"Considering the security gains so far, the Nigerian Navy intends to consolidate current collaborative efforts, sustain fleet renewal and expand its maritime awareness infrastructure," he disclosed.
Subscribe for latest Videos