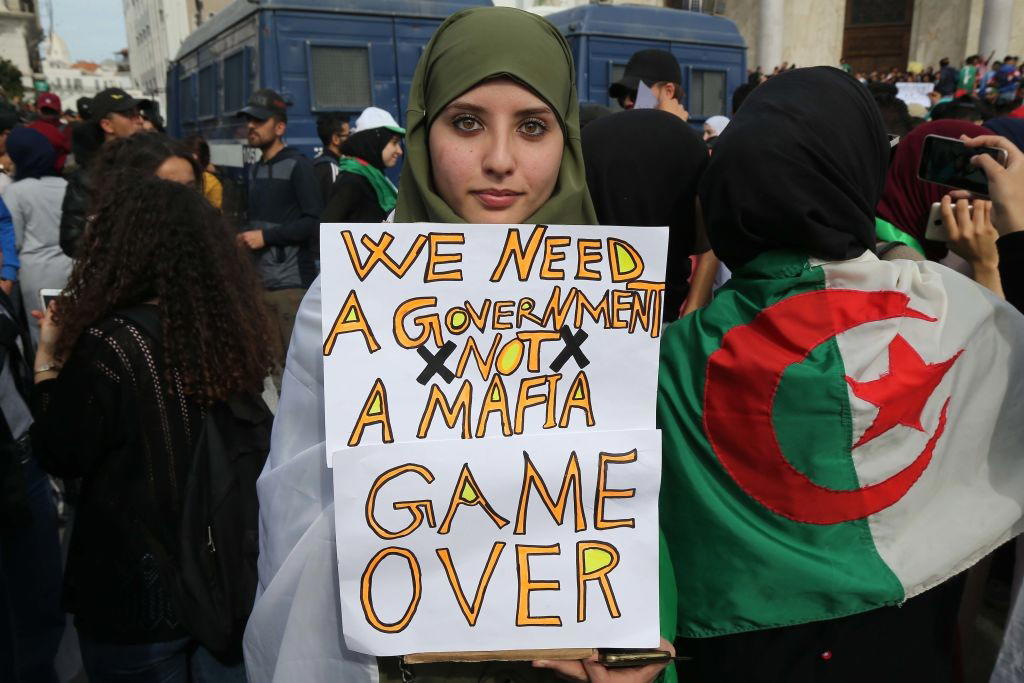 Riad Mostefai has marched through the capital of Algeria every Friday since February to demand a purge of the ruling hierarchy, an end to corruption and the army's withdrawal from politics.
Though some of his demands have been met, Mostefai plans to keep on marching each week along with tens of thousands of others who don't believe an election in December will change anything, as long as an opaque ruling elite remains in charge.
"We're continuing to protest because we don't trust the system. It might regenerate," said the 23-year-old apprentice hairdresser.
Since the popular protests started, Algeria's veteran president Abdelaziz Bouteflika has quit after two decades in power, many of his coterie have been arrested for corruption and his once all-powerful security chief is behind bars.
Now, the old guard, known by Algerians as "Le Pouvoir", or "The Power", hope the Dec. 12 presidential election will end a state of constitutional limbo and create a government with enough legitimacy to wear down the demonstrators.
But with six weeks to go, the election is increasingly regarded by both sides as a pivotal test of strength after the most sustained public demand for peaceful change in decades.
The nebulous, leaderless opposition movement known as Hirak in Arabic has rejected the election, saying it won't be free or fair under the ruling hierarchy and that it hopes a small turnout will compel the authorities to accept bigger changes.
The government, meanwhile, has been increasing the pressure on the protesters since the summer by ramping up the police presence at marches, arresting dozens of demonstrators and also detaining prominent opposition figures.
An informal network of politicians, generals and security chiefs has dominated Algeria since independence and in 1992 they canceled an election hardline Islamists were on course to win, leading to a protracted civil war in which 200,000 were killed.
Source: Reuters.com