By Dirisu Yakubu
PDP: Ahead of the November 16 governorship election in Kogi state, the quest by the Peoples Democratic Party, PDP, to wrestle power from the ruling All Progressives Congress, APC, got a boost today following the acceptance of Ibrahim Idris, a former governor of the state, to chair the campaign council.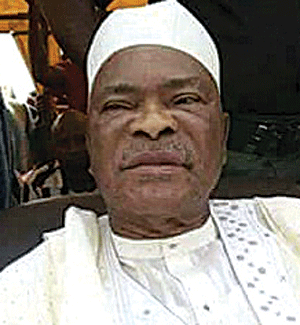 Senator Tunde Ogbeha who represented the Kogi West senatorial district from 1999-2007 was appointed deputy chairman of the Council, while grassroots mobiliser,
Badamasuyi Abdulrahaman will serve as secretary.
It would be recalled that last week, the lawmaker 
representing Kogi West, Dino Melaye, turned down the offer to lead the party's governorship campaign.
He has since been replaced with a serving member of the House of Representatives, Mr Tajudeen Yusuf who represents the Kabba
-Bunu/Ijumu federal constituency.
Expressing confidence in  PDP's chances in the election, Yusuf said the party has got a trump card in the Musa Wada/Sam Aro ticket to put an end to the government of APC.
Describing the PDP candidate as an experienced manager of men and resources, Yusuf urged the electorate to settle for PDP to move the state forward.
"He has the administrative capacity, organizational capabilities as well as tremendous goodwill to positively turn around the fast-dwindling fortunes of our dear state.
"More importantly, with our faith in Almighty God, we are confident that our creator will give us victory come November 16, 2019," he added.
Stressing the collective desire of the people of Kogi State for a true change, the lawmaker said the Musa/Aro ticket is all the state need to bring back the Kogi dream for all Kogites.
 He continued, "The present state of economic squalor, abject poverty, societal degeneration, developmental disequilibrium, infrastructural decay, moral decadence, inexplicable suffering and gross hopelessness experienced by Kogites, truly inspired the keen collective desire for genuine change, meaningful growth and development as well as the resuscitation of the Kogi dream.
"The capacity, competence and capabilities of experienced members of our campaign team and the dynamism, passion and creative abilities of our vibrant youths in the team are pointers to impactful mobilization at the grassroots."
Abubakar Ibrahim, son of Ibrahim Idris recently went to court to challenge the manner of the emergence of Wada but with his father accepting to chair the committee; it thus appears that a political solution would be explored to settle the rift.