By Chioma Gabriel
SECOND Republic Senator, Afegbua has called on the National Chairman of All Progress Congress, APC, and Governor Godwin Obaseki of Edo State to sheath their swords and resolve their differences in the interest of peace in Edo State.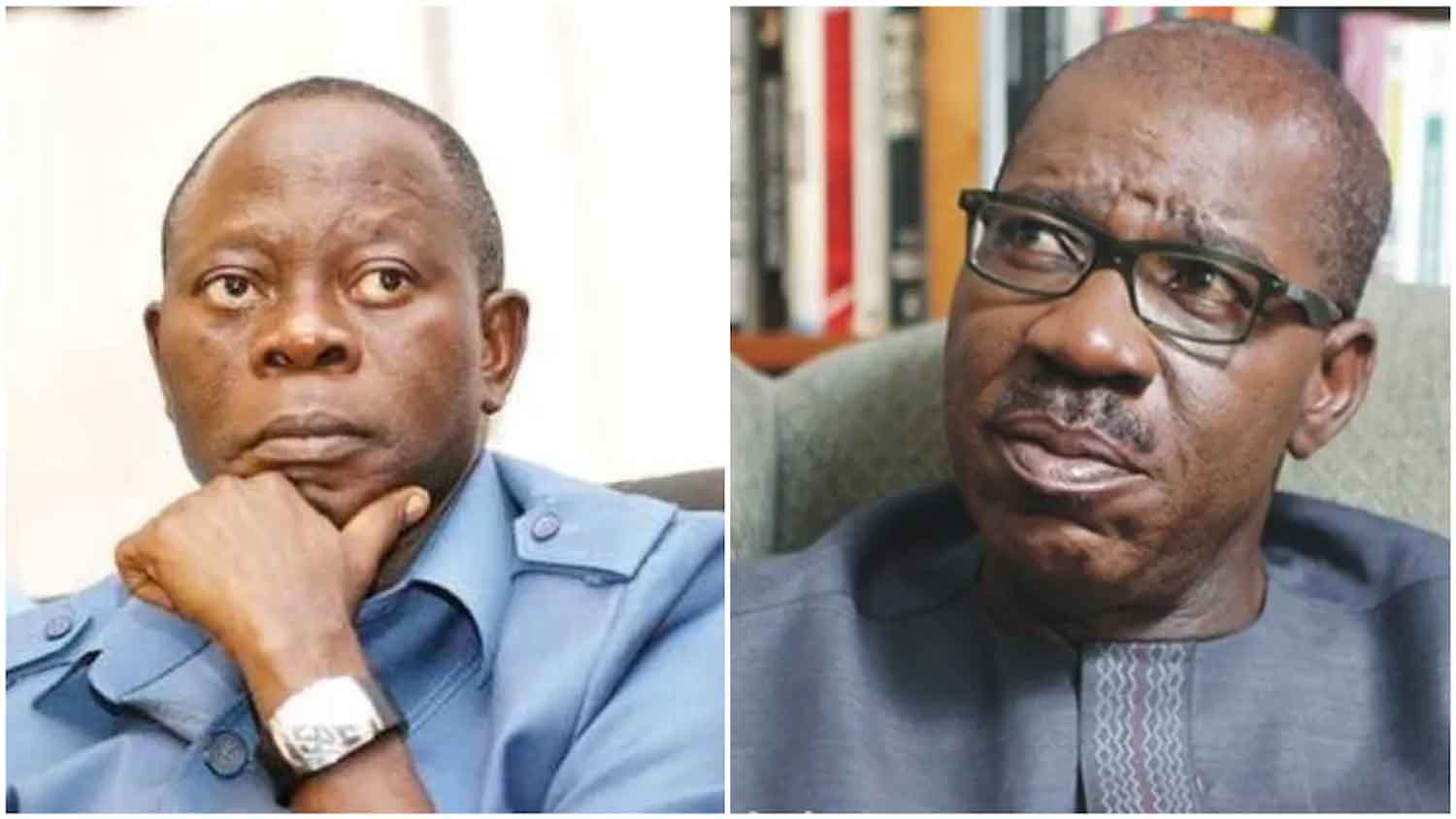 Speaking with Vanguard yesterday, Afegbua said Oshiomhole and Obaseki should heaxken to the advice of President Muhammadu BuhaIi and the Oba of Benin or risk losing the state to another party in the next election.
She said: "The interest of the people is supreme. Obaseki is a good governor and Edo people love him because of his development projects. But Oshiomhole is his immediate predecessor and currently,
Edo to invest N2.1bn Azura power proceeds in Benin industrial park(Opens in a new browser tab)
National Chairman of APC. "They are powerful personalities and we should know that when two elephants fight, it is the grass that suffers. This fight that is going on will affect the peOpIe and not only the individuals involved. Edo State at this point cannot stand the fracas that it is being subj ected to. Their fracas should not damage the state. ' .
"The two prominent citizens should resolve their differences so Edo State will move forward. They should listen to President . Buhari and the Oba of Benin.'