The Nutritional Society of Nigeria has endorsed the consumption of Chivita 100% fruit juice, a product from the stable of Chi Limited.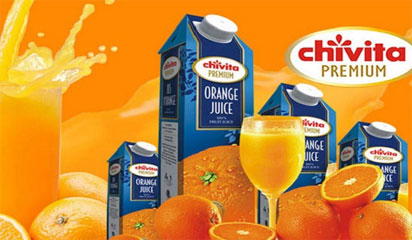 The Publicity Secretary of the Nutritional Society of Nigeria, Olusola Malomo made the endorsement when she said: "I advise that Nigerians and especially religious adherents to explore the nutritional and health benefits of 100% fruit juice to recover lost nutrients especially during long period of fasting.
Brain drain fueling newborn, maternal deaths in Nigeria —NMA(Opens in a new browser tab)
Malomo gave the advice in the first series of his engagement on the health and nutritional benefits of 100% fruit juice, a monthly educative programme sponsored by Chi Limited, the parent company of Chivita, as part of its 'no-added sugar' campaign.
According to the sponsor, the engagement, which kicked off last year, is  aimed at sharing unbiased information on the benefits of 100% fruit juice and support independent efforts by experts such as scientist, nutritionist, and dieticians to show how 100% fruit juice contributes to the health and well-being of consumers.