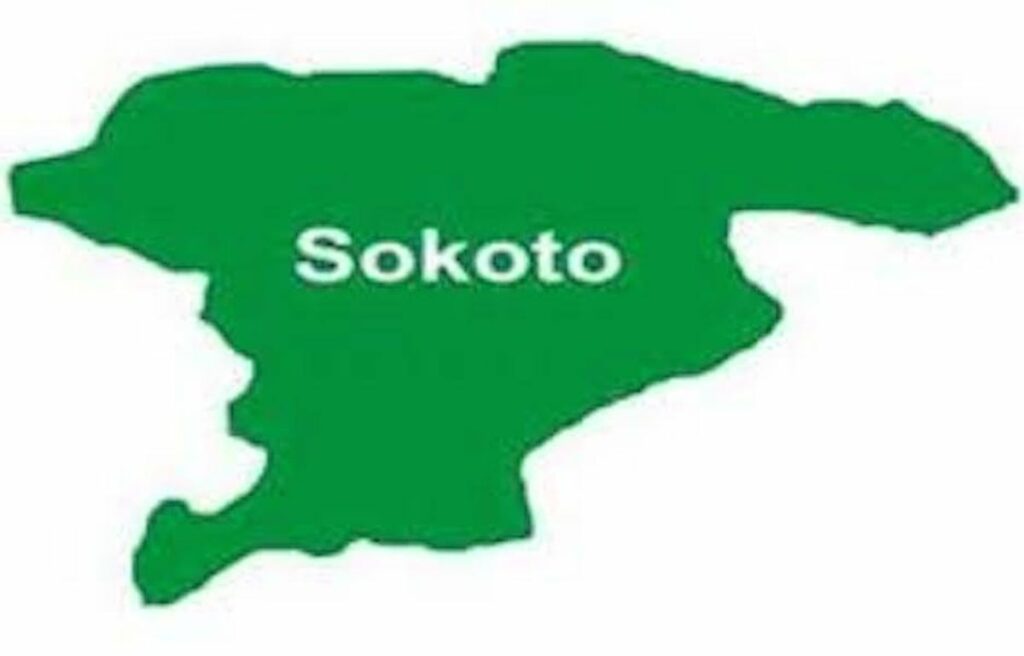 Life is indeed amazing, filled with so many issues too deep for mortals to understand, or comprehend. Some people put so much into life and get little or nothing significant, struggling throughout life to get the basic means of survival. Yet, stories abound of how others, without so much effort, family connections, or status, rise from obscurity to fame, affluence, and importance in society.
To this latter group belongs Alhaji Alhassan Alolo Bawa, whose meteoric rise to becoming one of the most respected political powerbrokers not only in Sokoto State, but throughout Nigeria.
Born about sixty years ago in Sakkwai village in Tangaza Local Government of Sokoto state, Bawa was the first child of Mallam Kabir Alhassan, an illiterate peasant farmer who, like his village counterparts, cultivated a tiny piece of land barely enough
to feed his family.
To say the Alhassan family struggled with agonizing poverty is an
understatement. Whatever success Alhaji Alhassan Bawa who is now regarded as "Bawa the Bulldozer" in the political circle enjoys today is directly traceable to Mallam Ado, an itinerant teacher of the Holy Quran who came to Sakkwai village to educate children.
Starting under a big tree in the village square, and later building a makeshift shack, Mallam Ado appealed to parents to send their children to learn the Quran under his tutelage. Mallam Alhassan responded to this call by sending his first son, Bawa, to learn from Ado.
From a group of children who were non-committed about the teachings, Mallam Ado spotted a precocious child from the lot-Alhassan Bawa.
The young Bawa had the uncanny gift of reciting the verses in the Holy Quran with
effortless ease, memorized the teachings of the Holy Prophet Mohammed and knew by heart all the acts that constitute "Haram," sin, and uncleanliness.
Driven by the often-radical teachings of Ado, or by a pure childish exuberance, the young Bawa who claimed to have heard another child blaspheme, took a knife, and stabbed him to death.
This generated a furor in the village which led Mallam Alhassan, his family, and Mallam Ado fleeing Sakkwai village. But the young Bawa has struck a chord in the heart of Mallam Ado who ensured that the raw talent was preserved.
Ado later established an Almajiri school in Sokoto where he housed and taught children the Quran.
But he also involved some of those children including Bawa in begging for alms, and a host of illicit activities such as kidnapping, robbery, and cattle rustling. Also, whenever there was a riot to defend Islam or the name of Prophet Mohammed, Mallam Ado would send Bawa and other Almajiris to wage holy wars against
unbelievers, or blasphemers.
But a fortuitous meeting with Alhaji Aminu Tambuwal, a politician who came to campaign in the neighbourhood where Bawa and others were engaged in street-
begging changed his life for good.
Upon listening to the politician, Bawa realized that he could make something out of life.
After the meeting, he approached the politician, explained his situation, and begged him to take him as his child. Touched by his story, Alhaji Tambuwal
accepted Bawa, and took him home. It was Alhaji Tambuwal who sent Bawa to school.
Following the footstep of his adopted father, Bawa began his journey in politics. With the help of Alhaji Tambuwal, his past sins were forgiven and the Alhassan family were able to return to Sakkwai village. Bawa contested as the chairman of Tangaza local government and won. But his devotion to Islam never left him.
He soon earned the reputation of a dangerous man who must be feared especially in religious and political matters. With wealth in a predominantly poor society, Alhaji Alhassan began to recruit an army of thugs among his loyalists who flock to him
for food and money. During his tenure, he used these loyalists to enforce strict compliance with strict sharia laws in his local government. These loyalists were also available during elections.
He is known for arming and sponsoring his thugs to intimidate and beat opposition candidates and their supporters, snatch ballot boxes, while some recalcitrant voters were murdered in cold blood.
In 2018, he fell out with his godfather, Alhaji Aminu Tambuwal and joined the All
Progressives Congress.
For his nefarious roles in the presidential election, the All Progressives Congress rewarded him with the position of the National Financial and Administrative Director representing the South-West Geo-Political zone.
With this position, Alhaji Alhassan Bawa is today one of the most sought after in the Nigerian political circle. Governors elected National Assembly members, and indeed anyone seeking appointment into juicy parastatals and agencies of government-run to him for help. For a man like Alhaji Alhassan Bawa, there is every reason to be grateful for how far the journey of life has taken him.