By Rotimi Agbana
Blockbuster movie, 'Men in Black: International', a 2019 American science fiction action comedy film directed by F. Gary Gray and written by Art Marcum and Matt Holloway is a spin-off of the Men in Black film series, which is loosely based on the Malibu/Marvel comics of the same name by Lowell Cunningham.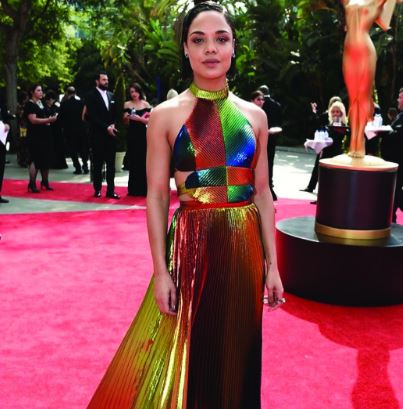 The film stars Chris Hemsworth, Tessa Thompson, Kumail Nanjiani, Rebecca Ferguson, Rafe Spall, Laurent and Larry Bourgeois, Emma Thompson, and Liam Neeson, with Tim Blaney also reprising his role as Frank the Pug from the first two films.
Talks of a fourth Men in Black film began after the release of the Men in Black 3 in 2012. In February 2018, Hemsworth signed on to lead a spin-off while Gray was hired to direct, and Thompson joined the cast the following month. Filming took place in New York City, Morocco, Italy and London from July to October 2018.
Men in Black: International was theatrically released on June 14, 2019 by Sony Pictures Releasing, under its Columbia Pictures label and is distributed by Silverbird Film Distribution.