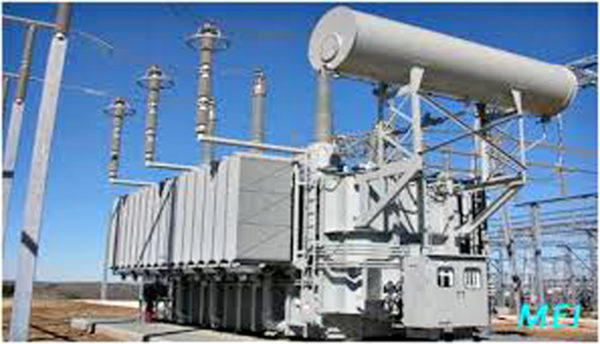 By Chris Ochayi
ABUJA – The Nigerian Electricity Regulatory Commission, NERC, has fined the Abuja Electricity Distribution Company, AEDC, N300 million for violations and intrusion, which resulted in electrocution of Master Arafat Jibril, in Niger State.
The NERC also stated in a notice of its regulatory enforcement action against AEDC that out of the N300 million fine, the family of the deceased four year old male child will get N50 million in compensation for their loss.
According to the order the commission released to reporters in Abuja on Tuesday, "AEDC shall pay the sum of N50million to the late Master Mohammed Arafat Jibril as compensation to his family and this compensation payment shall be made to the family formal presentation to be held at the commission on 28 May 2019.
"AEDC shall pay a fine in the sum of N250million to the commission for all infractions/violations identified in this order: This fine shall be due and payable by 20 May 2019.
"AEDC shall conduct a detailed safety audit of the network and the findings of this safety order shall be sent to the commission within 90 days from the date of this order.
"AEDC shall send the commission a detailed remediation plan to address the issues in the safety audit in the short, medium and long term."
The order signed by NERC chairman, Prof. James Momoh and the Commissioner, Legal, Licensing and Compliance, Dafe Akpeneye, said that section 63 (1) and (2) of EPSRA imposes an obligation on AEDC to take all reasonable steps to protect persons and property from injury and damage that may be caused by the licensee when carrying out the licenses business.
The order disclosed that "AEDC's negligence in complying with the terms and conditions of its licence, distribution code and HSC resulted in the death of a 4-year old boy, Master Mohammed Arafat Jibril, on 11 April 2019 at Bosso Local Government Area of Niger State."
Saraki: Group urges Magu to tread softly
NERC submitted the AEDC failed to take reasonable steps to protect the public from injury by ensuring that distribution systems are maintained in accordance with standards in the distribution code thereby leading to the fatal electrocution of Master Mohammed Arafat Jibril, contrary to the provisions of section 71(5) of EPSRA .
The commission also accused AEDC of not sending preliminary report of the accident within 72 hours, contrary to the provisions of section 5.3.1 of the HSC.
Remain apolitical, focus on ideals of founding fathers, group urges Ohaneze