… Clerks of the Senate, House of Representatives, their deputies to appear at the commission today
By Henry Umoru
ABUJA – AHEAD of the inauguration of the 9th National Assembly and election of Presiding officers especially in the Senate, political intrigues, outsmarting and high wired politicking are beginning to play out.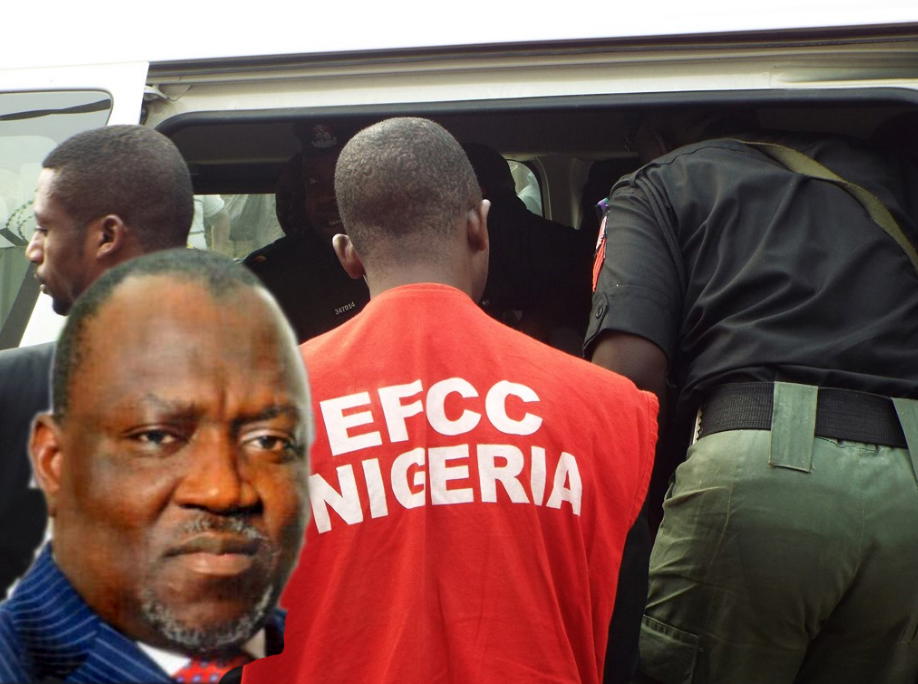 This time, the pendulum had shifted to the management of the a National Assembly and those who will conduct the election towards the emergence of the Senate President and the Deputy Senate President.
As part of moves to effect changes on the mode of conducting the election, the Economic and Financial Crimes Commission, EFCC on Tuesday for six hours interrogated the Clerk to the National Assembly, CNA, Mohammed Ataba Sani Omolori.
It was gathered the EFCC invited the CNA on issues related to records of finances of the Assembly as well as the inauguration of the ninth National Assembly.
According to a source, the involvement of the EFCC may not be unconnected with the forthcoming inauguration.
It was also gathered Omolori who was not seen at the National Assembly, the whole of Tuesday, was said to gave been invited to the headquarters of EFCC on Tuesday and interrogated for six hours beginning from 11am to 5pm.
According to the Source, when Omolori arrived the premises of EFCC, he requested to see the Acting Chairman, Ibrahim Magu, but the EFCC boss was not around as he(CNA) was referred to another officer.
PDP kicks as Saraki, Magu tango over tenure probe
Apart from initial questions on records of finances of the National Assembly, it was gathered that Omolori was asked a specific question on the method of election of the presiding officers of the ninth National Assembly, just as he was said to have been asked which of the rules he would use for the election.
The high point of Omolori's stay at the EFCC was the seizing of his international passport.
Prior to Omolori's invitation, the former Clerk to the National Assembly, Salisu Abubakar Maikasuwa, was equally quizzed and a National Assembly source said that Maikasuwa was quizzed shortly before Omolori got to the EFCC office and the two met there.
Besides Omolori who was invited by the EFCC, it was also gathered that Clerks, Desk officers and other key officials of the National Assembly including the Clerk of the Senate, Clerk of the House of Representatives as well as their deputies would be invited to the commission today.
When contacted, authorities at the EFCC confirmed Omolori's interrogation.
Nigeria spends N2 trillion on NASS in 21 years
The EFCC source however would not want his name mentioned because he was not authorized to speak on the matter.
Subscribe for latest Videos