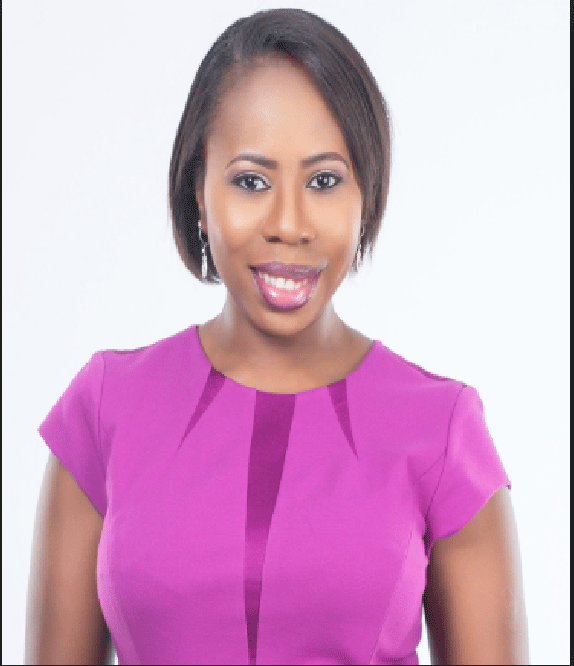 Yetty Williams
By CHARLES KUMOLU
This conversation with Ivy League, product, and CEO of LagosMums, Yetty Williams definitely highlights the importance of sound education, good parental background, and curiosity. The three factors combined to give the serial entrepreneur, economist, mathematician, and Neuro-linguistic coach fame, satisfaction. Before venturing into entrepreneurship, she had worked at Bloomberg Financial Markets Wachovia Bank (now Wells Fargo), Shell, Persianas, Lafarge, and Union Bank. She tells her story
Fond memories
One of the key values I learned while growing up was the importance of giving a child a very good childhood. Childhood is not something you can ever get back. It is, therefore, necessary to make it as    memorable for every child. I have many fond memories of many childhood experiences. Children  remember the gifts you give them and the memories you make together and how you make them feel. As a middle child, I grew up saying I would not want to have three children.  I felt that as the middle child, I was sandwiched between the first and the last and was compared to my siblings a lot. I did not feel as special as my older sibling. As a parent, I ensure not to compare my children to each other or anyone else for that matter. I advise all parents not to compare children to each other, every child is unique and special in their own way.
Raising adults
One of the things I have come to learn as a mum myself is that I am not raising children, I am raising adults. This makes my husband and I very intentional parents. If you want children who can take care of themselves, you start now when they are children. Give them chores, teach them about money, and nurture each child's gifts and talents. Parents do not have all the answers, so as a parent, work on yourself so that you are flexible and adapt to each child's unique makeup.
Dealing with differences
My background was one where education was taken seriously. I  was not raised to believe there were certain things I could not do as a girl child. My parents gave my siblings and me the best education they could afford and raised us to be bold.  I definitely think boldness has followed me through to adulthood and I have continued to ask questions and believe in dealing with differences as honestly as possible.  My mum always encouraged us to have a career and to have a family.
I have also learned the importance of resolving conflicts quickly. I have seen what damage unresolved conflict can have on families. We will always have disagreements, but we need to be able to discuss honestly and resolve them. We can always agree to disagree, respect our differences and still get along.
The choices I made:
The choices I made during my educational journey gave me the opportunity to develop my interests. While I was in secondary school you know how you needed to choose which path you were going taking. It was either science or the arts.  I remember even back then not fitting easily into either bucket. I was a bit of a hybrid. I first selected science but I dropped Biology after one year, after which I dropped chemistry. It was a bit unusual but I knew what I liked and what I didn't like. I was just a hybrid student liking a mix of subjects.  One of my favourite subjects was Physics because I loved seeing how things worked.  I also loved Economics, Literature, English, and writing, I used to write storybooks.
Allowed to explore
I went to university in the US and the beauty was that I did not choose a major until the third year, so we were allowed to explore. I loved various subjects such as Psychology, Logic, Statistics and in Economics I loved Econometrics. It is the branch of economics that borders on the use of mathematical methods especially statistics in describing economic systems. When I eventually chose my major I graduated with a Bachelor of Science in Economics and a minor in mathematics.  I worked for a few years before going back for my Masters in Business Administration. One thing that was constant through all these years was that I seemed unique because I did not particularly like A or B. I didn't necessarily want to follow one of the regular paths like being a doctor, lawyer, engineer or banker. I didn't even want to be an economist per se.
Confusing and varied interests
When I was asked what my passion was, I struggled to give a definite answer. The truth is that life has many twists and turns and you are constantly learning about yourself; we really should not be asking teenagers or young adults to say the one path they want to go on. That is what we understood then but now things have evolved to allow students to explore variety of interests without being forced to fit under specific labels.
I always thought I would have a nine to five job and grow through the ranks. I never thought I would be an entrepreneur, I sometimes nursed the idea of having a women's magazine and remember being so excited when Genevieve launched. One constant throughout my journey to date is that I love to ask questions. It helped me to navigate my sometimes confusing and varied interests.
Pushing the status quo
Growing up I was always the child who would ask "why?" I always wanted to understand things. The habit made me ask my mum a million questions. Sometimes she would respond and say "because I am your mother I would respond."  It used to exasperate her sometimes. One of my mottos is: ask what is the worst that would happen? As I have grown I added that there could be a yes lurking somewhere if one can find it. I have always been a curious person. I was learning by asking questions, seeking to understand, and pushing the status quo. During the early days in my career, I  used to get bored relatively quickly on jobs. I  got bored quickly with routine and was always coming up with ideas and trying new things.
Out of curiosity
I landed my very first full-time job out of curiosity. My very first job out of University was at Bloomberg Financial Markets in Princeton, New Jersey. I had an internship while I was in school in my final year. I was impressed that my friends in university had jobs to pay their fees. Though I didn't need the money for fees, I wanted  experience and thought the extra money would be handy.  I applied and got an internship at an asset management firm as a final year student at the University of Pittsburgh. The job required me to use the Bloomberg terminal for research and my tasks. I remember thinking that the terminal was such an amazing tool and thought it would be nice to work there. I started browsing their job page and decided to apply for a job at Bloomberg. It was the only job I applied for. The initial plan was to graduate and come back to Nigeria for my National Youth Service, NYSC.  My first surprise was when I was called for the interview. The next surprise was when I got the job offer on the same day before I even left the Bloomberg office in Skillman.
LagosMums
When I had my second child it was on a website for mums in the DC area in the US that I found a school for my toddler and a pediatrician for my baby. This sparked an idea in me. Back then there were no online sites dedicated to giving a new mum or a parent the information she needed as a mum in Lagos or Nigeria.  I decided to start LagoMums and parenting. Rather than searching for information for our children and being sent to foreign sites, I  a hub and community for mums and parents locally to connect and ask questions on parenting. For example, there were certain myths about motherhood to debunk, and there was a world of questions parents had and needed people going through the same experience to respond to them.
It is to provide a solution for mothers primarily located in Nigeria.
When I started I could never have foreseen the impact and influence it would have now. From the moment I saw this had a lot of traction I kept striving to make it better, asking questions from older mums, new mums and creating useful content for parents. Increasingly, I realised that this was what I was passionate about. The more I got questions about parenting, the more I  realised I needed some training to be more effective to help the hundreds of people with the information and guidance they needed
Jump on new ideas
A dear friend of mine  introduced me to Lanre Olusola before I had heard of life coaching nor understood what coaching meant. I signed up for my first class with the OLCA and got certified as both a life coach and neuro-linguistic practitioner. I fed all these skills back into my growing company, LagosMums.
LagosMums growth is largely because as online resource mums, a parent or caregiver from anywhere in the world and at any time can get the information and support needed.  I keep improving and finding ways to connect with the community and audience even more effectively.  I kept learning and jumped on new ways to connect better. I became more conversant with social media channels such as Facebook, and Twitter in addition to the blog. I still laugh whenever I remember when Instagram was launched, and I did not think I would ever get the hang of it and now it is our largest growing platform.
Lagosmums now caters to over 80,000 followers across social media. We have several thousand visits to the website which I call our headquarters as it is home to years of content on everything from pregnancy to raising children in the digital age. We also hold annual conferences, our first seminar in 2014 was targeted at 20 mums and we got over 70. We have held had one every year since then. Now, our annual conferences have grown to registered attendees of over 1,000 parents. We also could not have done this with the several companies that sponsor and partner us.
Monetisation side
A few years into running the blog, I got contacted by a multinational that wanted my rate card. This was how the monetisation side of LagosMums started. It led to my passion to profit story.  We are a fantastic platform for companies and businesses with products and services for women, mothers, and their families. Our clients range from multinationals to small businesses, schools, financial institutions, insurance companies, and several other sectors.
Parenting journey
Other services LagosMums offer include parenting coaching, digital media marketing services for companies. We create rich content that helps with the parenting journey in the 21st century.
On the serial entrepreneur side, I have started two additional businesses one is Slay with Digital consulting where I consult with companies who want to use digital media to grow their business or brands, everybody needs to use digital media to grow. I have the experience as I have used digital media to grow 99 percent of my brand and understand what it entails. I also keep learning and growing. Whether you are an individual, small business of larger corporation you need to use Digital media effectively.  I also started a sister site called Mums with Skills.
LagosMums is actually almost seven years old. The company started initially as a forum based site but then we evolved to be content based. The visibility comes from the fact that we are serving a niche market and providing real value for our audience, our mums who want the best for their families.  Our growth is also based on successfully using digital media to reach far and wide. Though the name is LagosMums our content applies to parents anywhere in the world. As mentioned earlier I keep improving myself. I love working on collaborations and making sure that I take feedback from our audience to ensure that we are serving them. I recently got a degree in Digital Media marketing and this has also opened me up to so much more opportunities in this space.
Memorable experience
I remember the first time someone recognised me on the street, specifically at the first GTB food fair. The person was a very happy mum who said she loves our site and that the information was very helpful to her as a mum. She wanted to take a photo and I remember feeling so surprised. That was one of the first memorable experience that helped me know that I was actually helping the community I exactly wanted to help. No matter what anyone is doing, the person should do and should not stop learning and growing while doing it.  I love connecting with women, even before they become mothers to discuss the matters that always come up. Some of the pressing discussions include work-life balance and whether it exists or not, and how to manage the stress of Lagos life among others. Life and motherhood are in seasons. Our childrens' needs change and we need to be ready to adapt along the way.
A typical Lagos Mum
I have also noticed that because our culture puts a lot of pressure and weight on becoming a wife and a mother, many women sometimes lose themselves and feel a bit unfulfilled after achieving these.
One of the things that make LagosMums unique is that we are dealing with being a mother in the busy demanding stressful city Lagos. A typical mum is juggling many hats at the same time, being a wife and mother who are very demanding already. The quest to balance is a daily struggle where the average mum forgets to take care of herself. However, a woman who is not happy cannot give her best to her children or her family. In addition to having these demands and responsibilities, there is still a person, a woman who needs self-care, who needs to work on her dreams and personal goals to feel totally fulfilled.   LagosMums should not put their ladder against someone else's wall. They should not measure themselves by that person's journey. They should run their own race and aswell realise that guilt is the thief of joy.  If you are feeling guilty you would miss out on the experiences you are having.
Biggest lessons life has taught me
It has taught me that each and every one of us is different and has his own unique gifts and talents. Over the years, I have also worked on my beliefs and being more comfortable with trying. The more I try a new thing and succeed the more I build the muscle to try more.  With the grace of God, I truly believe that I can do anything I put my mind to as long as it is according to God's will. Failure is a mindset, rather I see everything as a learning experience. I have also learned that love is not a birthright but an active action. Love is  something that needs to be nurtured regularly. It is not just something that happens by magic.
Personal values
I love strategy. I love solving problems, I think out of the box. I don't like labels and so it was easy for me to plug into any sector and to learn. I already mentioned earlier how I got my first job by following my curiosity. I entered the real estate sector after I reached out to the CEO of a top real estate firm as I was curious about the sector. I  remember after our meeting she said "I think you can learn anything you are interested in." That was how an exploratory conversation led to a job offer. I am quite comfortable networking and asking questions.
Articulate your values,
Till you really unpack it, and are able to articulate your values, beliefs and goals honestly you will not be sure if it is you talking or if it is your past experiences shaping you or both. I encourage people not to be shy to challenge yourself, ask yourself questions, ask people questions. Being curious and staying curious has served me well. When I am feeling unmotivated or questioning if i can do something or not, I remind myself of some of the things I have tried in the past that worked; it gingers me to step out in faith and take action
I know for a fact that I started to thrive as I started to build a strong relationship with God myself. Your parents faith, or your pastors faith can only take you so far. You have to grow spiritually yourself and this is a continuous process not just one day a week. You grow through prayer time, worshipping, taking time to be quiet and meditate and just by immersing myself in God's promises continuously has helped me grow. I say that God is my CEO and I am the COO, so I am the one to implement what he guides me to do. I have so many examples of this!
This has been my super power, striving to be fully aligned to God's will in all areas in my life. This plays a big part in how I am as a mother, I do not own my children neither do i have all the answers, I believe being a parent is like being a gardner to tend the garden, to nurture as the plants grow. If a gardner yanks out the weeds too hard, or pours too much water on the plants they will not thrive. It is the same thing with our children we are to guide, nurture and nudge in the way of the Lord so when they thrive and when they grow in this path they will not depart from it.
In the early years of marriage I was so argumentative, I believed I needed to argue to be heard! I still share my thoughts and opinions but I am more mature and wiser with how I do this. As couples we are all different people, with different upbringings and see things differently. However I remind myself that we are on the same team and so it is easier to face decisions in a more peaceful way. It is a constant work in progress! But certainly some of the ways I reacted to disagreements when we first got married would be different today.
*I also keep learning and growing
*Run your own race
*Feeling of guilt is steals joy
*Failure is a mindset
*love is not a birthright but an active action