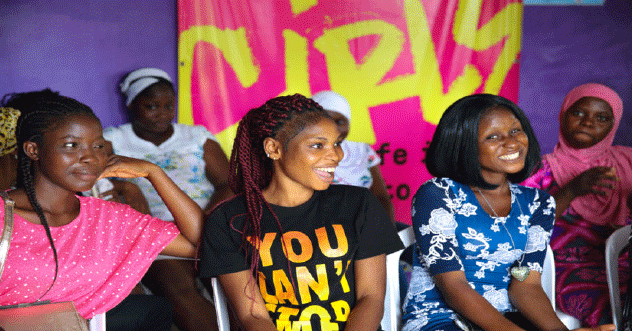 family planning
Adolescent girls decry negative attitude of family planning providers
By Chioma Obinna
Twenty- year- old Janet will not forget in a hurry her experience at a family planning unit in one of the Youth Friendly Centres in Lagos.   Her encounter with the family planning providers was discouraging, to say the least.
Janet narrated how she visited the Centre after undergoing an elective abortion at age 20.   "My story was not a palatable.  I wanted to put an end to my misery because I can no longer bear the guilt in my heart, "she said with tears rolling down her cheeks.
Janet  admitted she was not ready to zip up, however, her quest to prevent unintended pregnancy brought her to the Youth Friendly Centre where women are counselled and afterwards given family planning method of their choice.
According to her, she was severely grilled and asked all sorts of questions ranging from her age, religion, how many boyfriends she had and why she was adopting family planning at a young age.
"I was neither given  opportunity to see a condom nor counselled properly on other options of contraception, so, I left in anger," she added.
Bola Ogidi, 22, has a similar story.  As soon as  she arrived at  a popular  Life Planning Centre in the State, she met a tense atmosphere.
"The provider's first question was "how old are you?"   I told her.  Next question: "How many boyfriends do you have?"  Three, Bola answered. Her This elicited hostility from the counsellor.
"She asked if I am  Christian or Muslim.  I got the sermon of my life.  At a point, I stumbled out of the Centre in anger.  That was the end of my dream to access family planning.  I have no regrets  but i wish I received the services I needed," she added.
For Ebun Ola, 21, her experience at another  Youth-Friendly Centre is just as unpalatable.   Sexually active at age 20, Ebun says unless there is urgent intervention to check healthworker attitude, unintended pregnancy will persist among adolescent girls in Nigeria.
"In the first place, the family planning provider at the Centre was not comfortable talking to me. When I insisted that I really want to take up a method, she asked when I intended to get married and tried to discourage me from taking the Long-Acting Contraceptive Method.   I  succumbed to her suggestion and collected the male condom because she refused to give me a female condom.   I even requested for oral contraceptive pill but she refused," Ebun stated.    She left unsatisfied.
The experiences of Janet, Bola and Ebun are no different from thousands of sexually active adolescents  denied the right to adopt family planning services.
Experts say planning early in life even as an adolescent will curb unplanned pregnancy, reduce maternal mortality and prevent unnecessary abortions.
An experienced family planning counsellor who spoke to Good Health Weekly on the issue, however, disagreed with the approach adopted by the providers, noting that they should have listened to the concerns of the girls.
"The fact that the adolescents visited the Centres in the first is significant and an evidence that they have concerns and should be encouraged to seek appropriate and available services.    According to the 2013 National Demographic Health Survey, NDHS, the average age at sexual debut is roughly 15 among adolescent mothers in Nigeria.
The national adolescent fertility rate in Nigeria is 122 births per 1,000 women aged 15 to 19 years.   Currently, data on Sexual Reproductive Health (SRH) outcomes in Nigeria highlights the importance of focusing on adolescents.
However,  as part of commitment to FP2020, the Nigeria government pledged among others to slow the rate of its population growth, dispelling myths and misconceptions about family planning, and enabling an environment in which women and girls make informed choices on their health.
The government also planned to expand youth friendly centres that would ease access to family planning for young adolescent girls, sadly, services at the few centres already established are opposite of what the names imply.   Rather, they have become a barrier to access to services for these young people. Family planning centres are associated with gaps including provider bias, negative attitude of staff, religious sentiments, lack of confidentiality in service delivery and poor knowledge on issues of sexuality.
As a result, many young persons who are sexually active in Lagos state are not armed with adequate information on the different method of contraception available for use.
In the views of the Country Director, Pathfinder International Nigeria, Dr. Farouk Jega, well knowledgeable family planning providers in healthcare centres will bring about enormous change towards building trust in the adoption of family planning and increasing uptake in the country.
"Every woman, especially in developing economies like Nigeria deserves quality family planning information so as to make informed the decision, stating that,  every woman no matter the age has the right to know and access quality family planning information.
"There should be no coercion on the part of women as far as issues on family planning is concerned but should be armed with quality family planning information."