2019 Warri/Effurun peace marathon champion, Emmanuel Gyan has said he was looking forward to more of the race as it was a huge motivation in his ambition to be a world class runner.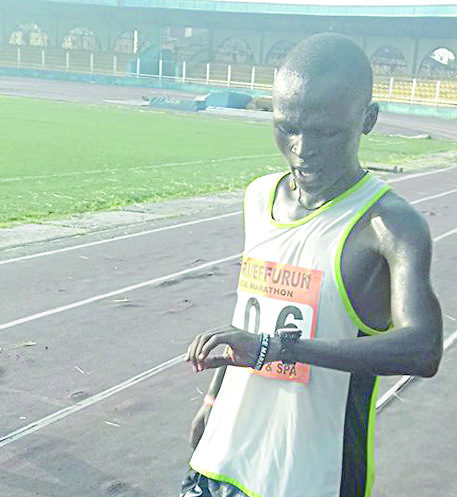 Gyan who was speaking after an energy sapping run last weekend in Warri, Delta State submitted that Nigerian long distance runners needed races like the Warri/Effurun run to keep them busy since the Athletics Federation of Nigeria officials are more focused on short distance races.
"The Warri race is quite nice. The roads are good it is just like I'm running in Europe.
"If not for the hot weather, I was coming here to break a record.
"The organisers have done well. Day in day out  if we can have competitions like this, it can be a motivating factor. If we can have them regularly, we will be challenged to do more.
"Right now they don't call long distance runners to camp and so we are just there on our own, But with races like these, we have something to look forward to every year."
He urged the organisers to improve on the race course particularly concerning the health and safety of the runners.
"For instance during the race the lead vehicle was too close to me. The heat and emission coming from the vehicle was preventing me from getting clean air. And I needed to breathe easy.
"The vehicle should be like 20m or more away. If they wanted a close monitoring they should get a cyclist. Apart from this I'm happy winning it.
"Last year I was second and my mission was to do a good time. But during the race I realised that I couldn't cope and so instead I went for the top prize."