By  Godwin Etakibuebu
TYRANTS are created by many forces; some by nature, some of state's mechanisms, some by aristocracy of birth, others by despotism while some are satanically made.
It doesn't really matter the instrument of creation, a tyrant remains one: "a cruel and oppressive dictator, any person who exercises power in a cruel way, a ruler who seized power without legal right to it."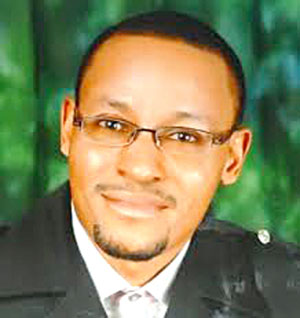 The Merriam Webster dictionary defines it more appropriately thus: an absolute ruler unrestrained by law or constitution; a usurper of sovereignty; a ruler who exercises absolute power oppressively or brutally; one resembling an oppressive ruler in the harsh use of authority or power.
It is for reasons of all these definitions that tyrants are loathed all over, and at all times. Yet, we have them around us at most times in different shapes and sizes.
One more thing that needs emphasising is the fact that tyranny is deceptive as close to hundred percent of tyrants wear the look of friendliness and display the meek-look posture of the wolf and the mien of a befitting philanthropist. They look seductively generous.
With these as beneficial preambles, let us take a deeper reflection in analysing a statement recently credited to the Chairman of the Code of Conduct Tribunal, Danladi Umar, when he chose to define his "absolute power" to jail any journalist who might be unfortunate to err in his Tribunal.
Umar threatened to imprison journalists who misrepresent the ongoing proceedings on the trial of the suspended Chief Justice of Nigeria, Justice Walter Onnoghen.
Reacting to what he described as some newspapers' distortion and misrepresentation of the proceedings of the trial, Umar said any journalist who commits such infraction again might have to remain in prison until his retirement in 28 years' time.
He said: "Henceforth, any journalist carrying concocted or discredited statement which is not adduced before this tribunal, I will not hesitate to bring the full weight of the law heavily on the person. The journalist will languish there (prison) and may remain there until I retire – that is about 28 years from now."
He added that "the person will be summarily sent to prison because that is contempt." His conclusion was even more scaring when he said: "It does not matter whether the contempt is committed in facie curiae (before the court) or ex facie curiae (outside the court)."
Now, let us look and try to understand the facts and fallacies of his threat.
A few days ago, Umar has said that he, in his capacity as Chairman of the CCT, is not a "judicial officer". It is for the reason of not being "a judicial officer" that he did not take "judicial oath" when he was sworn-in as Chairman of the CCT.
He averred that it is for that reason [of not being a judicial officer] that the National Judicial Council has no authority of discipline (in whatever format) over him.
He equally disclosed that only two judicial institutions can regulate his quasi-judicial operations, pronouncements, or judgments – and he identified them as the Court of Appeal and the Supreme Court.
The question, therefore, is very simple. In preparing to "jail erring journalists for 28 years because of the law of contempt," is Umar going to rely on some laws from the jungle or will he apply a law that emanates from constitutionality and judicial pronouncements?
Umar; the de-facto and de-jury Chairman of the Code of Conduct Tribunal, is looking like a tyrant in the making (in view of the statement credited to him and quoted above), which need to be checked with every immediacy.
There is no doubt about the fact of putting everything in Nigeria under constitutional check and control, the media and its professionals inclusive, only to the extent as stipulated and regulated by the laws of the land.
Anything outside this is metaphor of tyrannical onslaught which Nigeria can never, and will never tolerate.
In the final analysis, Umar and his likes must be told the basic truth that "Power is nothing without control".
I rest my case as this court adjourns.
Etakibuebu; a veteran Journalist and Radio Talk Show presenter, wrote from Lagos.