As Foundation picks 3,050 for 2019 programme
Stories by Yinka Kolawole
Tony Elumelu Foundation (TEF) and the African Development Bank (AfDB) have sealed a partnership agreement to accelerate youth entrepreneurship across Africa.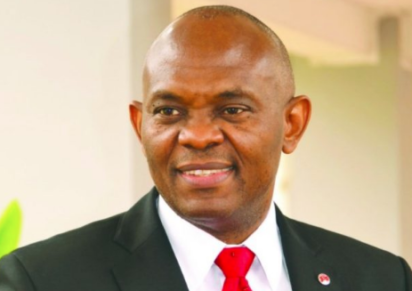 This is coming against the backdrop of 3,050 young entrepreneurs, drawn from 54 African countries, selected to participate in the 2019 Tony Elumelu Entrepreneurship Program (TEEP), being the 5th cycle of the $100 million ten-year programmes.
The selected entrepreneurs are expected to receive support under the partnership, with AfDB facilitating an additional 1,000 entrepreneurs to benefit from TEEP.
The agreement was signed in Abuja, by Parminder Vir, outgoing CEO of TEF who signed on behalf of the foundation, while Mrs Oley Dibba-Wadda, AfDB's Director of Human Capital, Youth and Skills Development represented the development finance institution.
Dibba-Wadda stated: "Youth is not Africa's future, but our present. When youth have the chance to succeed, economies across Africa will grow, job opportunities will increase and the quality of life for the people of Africa will improve.
"Each year, more than 12 million youth enter the labour market, yet only 3 million jobs are created, leaving youths unemployed. Consequently, the poverty rate among youth in sub-Saharan Africa is 70 per cent, and expected to rise if urgent action is not taken. The bank is committed to reversing this trend, working with public and private sector partners to help young people secure meaningful employment.
"The partnership is aligned to the bank's mission to leverage the expertise of African institutions, optimizing proven solutions that empower African youth at scale, while ensuring their active contribution to the socio-economic growth of the continent."
At the event to announce the selected beneficiaries in Abuja, TEF founder, Tony O. Elumelu, said: "Every year, we face an almost impossible task – to select 1,000 entrepreneurs, from the hundreds of thousands that apply. Our entrepreneurs are hungry to effect change. We know we are only scratching the surface, we see the depth of entrepreneurial talent that all of us – government, business, indeed African society, must harness to transform our economies and livelihoods. We must rally together to empower them and accelerate the change we want on the continent."
This year, TEF said it received over 216,000 applications for the programme, up from 151,000 applications received last year. It added that nearly 90,000 were submitted by female entrepreneurs, an increase of 45 per cent over the previous year. "The selected entrepreneurs will each receive non- refundable $5,000 of seed capital, access to mentors, and a 12-week business training programme, directly focused on the needs of African entrepreneurs," the Foundation added in a statement.
Subscribe for latest Videos