As Ihedioha inaugurates handover c'ttee
By Chinonso Alozie
Two former governors of Imo State, Achike Udenwa and Ikedi Ohakim, yesterday urged stakeholders of the state, including leaders of town unions and all Imo people to support the incoming governor, Emeka Ihedioha so that he can succeed in making the state regain its lost glory.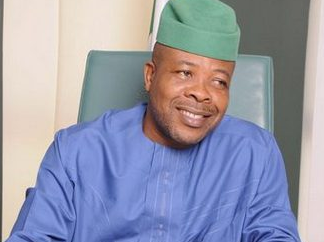 The duo spoke when the governor-elect, Ihedioha inaugurated his committee for planning/hand over ceremony ahead of May 29 official swearing-in of the next governor of the state.
Udenwa described Imo State as "a war-ravaged zone," noting that "Ihedioha cannot succeed without  the support of Imolites and critical stakeholders."
On his part, 2019 governorship candidate of Accord Party, AP, Ohakim advised committee members to control their tongues in whatever they say, as it regards their responsibilities, adding that he observed a decline in moral value and severe political corruption in the state.
Ohakim said: "Let me say thank you to everybody,. I want to use this opportunity to tell those to be inaugurated to watch their tongues. What Ihedioha needs most is your prayers for him to succeed.
"Let us bring value to this administration. Those in court should withdraw their cases. Investors do not come to a state that has so many litigations."
However, inaugurating the committee, Ihedioha explained that the planning committee was different from the transition committee, which was earlier inaugurated.
He said the transition committee has the responsibility of drawing the roadmap of development for Imo State, while the planning/handover committee would only organise and liaise with the outgoing government ahead of May 29.
He said: "It is a great honour to inaugurate the planning committee ahead of May 29. I will like to say that IMO people trusted their mandate to us in a keenly contested election.
"Under our watch, Imo will rise again. Our government will be a government of due process.
"This committee is charged with the responsibility of liaising with the outgoing government ahead of the May 29 swearing in/hand over ceremony."
The work of the committee is voluntary and no government money will be involved."
"In those days, if there are preparations we wait anxiously, that is why we want this inauguration to come quickly,   and you have been selected to make us happy. Through you, we will make the first statement that PDP, has returned back to IMO.