Godfrey Bivbere & Eguono Odjegba
The leadership of the Ship Owners Association of Nigeria, SOAN, may have begun repositioning the group for engaging maritime authorities on the funding of vessel acquisitions and fleet expansion programme.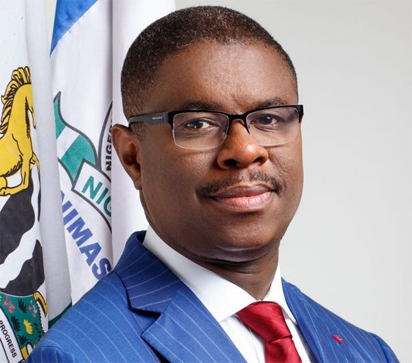 The newly elected President of SOAN, Dr McGeorge Oyung, who dropped this hint said the group is basically looking at fine-tuning the Cabotage Vessel Financing Fund, CVFF, for this purpose.
In addition to this measure his immediate predecessor, Engr. Greg Ogbueifun, proposed phasing out of foreigners' participation in Cabotage Trade through a non-renewable five-year discriminatory waiver grant to foreign players in the industry, after which every effort should be directed at preserving the sanctity of exclusive inland coastal trade transportation for local operators and their participation in crude lifting.
Also, both leaders informed that apart from efforts to look in the direction of government support to grow local fleet expansion, players are exploring options.
Oyung stated: "We are going to create a team that will address every issue that affects our members. CVFF is one of them; we will look at it critically and look at the best way that we can work to achieve its disbursement. CVFF was created for the benefit of the indigenous ship owners and the fact that it has not been disbursed means that something needs to be fine-tuned."
Ogeifun who was speaking on the sideline of the election of SOAN's new executives last week in Lagos, on the challenges currently faced by local ship owners and the opportunities to develop the industry through the Nigerian Local Content Act, stated: "When you have such situations, you have no choice but to allow the participation of foreign vessels as long as they comply with the law of the land that allows them to participate.
"So, I think there has to be what I call discriminatory consideration for certain waivers after due diligence has been done that is inevitable to enjoy the participation of these people to enable the industry as a whole to perform but I think that Nigerians have grown tremendously, the Nigerian Content Act working with NIMASA has helped tremendously to give opportunity to Nigerians who want to be ship owners".
"The challenge still remain that the Fund (CVFF) that is statutorily designed to help in the acquisition of ships by Nigerians, that fund is locked up in NIMASA and the Ministry of Transport and that fund has to be released to be able to allow Nigerian to acquire these ships and be able to take their rightful position otherwise, the opportunity for foreigners to continue will be there".
He continued, "In the local content Fund, ship owners, as well as other oil and gas operators, contribute one per cent to that fund for the purpose of developing their business. Ship owners contribute two per cent to CVFF for the purpose of growing indigenous fleet but while the Nigerian Content Development Management Board, NCDMB, in a very short period of being in existence has been able to begin to disburse their fund to ship owners, it has not happened in the CVFF. So, that is the difference and if there is a way the CVFF can be disbursed even though the model that NCDMB is using".