The African Development Bank (AfDB) says Nigeria's recovery in 2018 from economic recession will have positive spillovers for West Africa's regional growth trajectory over the short to medium terms.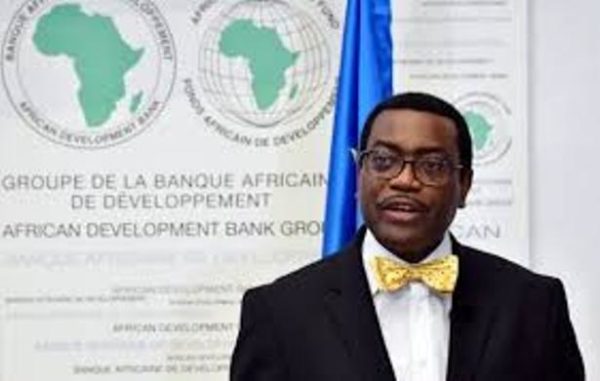 The President of the bank, Dr Akinwumi Adesina, made this known at the inauguration of 2019 African Economic Outlook and West Africa Regional Outlook in Abuja on Tuesday.
Adesina, represented by AfDB's Senior Director in Nigeria, Mr Ebrima Faal, said the country's dominance in the region, has continued to overshadow other smaller economies and determined the economic performance in West Africa.
He said that after the 2016 economic rescission and the much-improved growth rate of 1.9 per cent in 2018 by Nigeria, countries like Cote d d'Ivoire made faster growth in economies with GDP of 7.4 per cent and Senegal seven per cent.
The AfDB President added that with successful conduct of the 2019 general elections and the government's commitment to the implementation of the Economic Recovery Growth Plan (ERGP), the future looks brighter for the region.
"I believe in the popular saying that if Nigeria sneezes, other countries in the region will catch a cold.
"With the expectation that foreign capital flows will increase post-election and oil prices and production are favourable, optimism for macroeconomic progress and stability in Nigeria is strong and this growth trajectory should be sustained.
"West Africa recorded 3.3 per cent GDP in 2018 while the regional growth is projected to average about 3.6 per cent in 2019 and 2020, based on gradual recovery of commodity prices especially gold, cocoa and cashew nut.
"Other commodities are Iron ore and oil, most importantly, improved production.
"This low growth masks the diversity of the West Africa region across many dimensions including per capita income, population size, heavy dependency on natural resources and growth experience," he explained.
Adesina also disclosed that between 2017 and 2018, the continent's average economic growth was estimated at 3.5 per cent and this rate fell short of the desired rate of seven per cent required to tackle poverty and create productive and sustainable jobs among youth.
"However, given the diversity of the continent and the regions economic performance varies immensely across the countries and regions in 2018, growth ranged from -7.9 per cent in Equatorial Guinea to 10.9 per cent in Libya.
"Of course, Libya's case is more of a recovery than growth in the aftermath of the Arab uprising and the ensuing political paralysis that had engulfed the country.
"About a third of African countries grew by four per cent or more and 15 posted growth of less than three per cent.
"Many countries in the latter category are net commodities exporters including Nigeria, whose economy grew by 1.9 per cent.
"Across the regions, recent data shows that East Africa was the fastest growing in 2018 at 5.7 per cent, followed by North Africa at 4.9 per cent and West Africa was third at 3.3 per cent while Central Africa had 2.2 per cent and South Africa with 1.2 per cent," he said.
Adesina noted that since inception, the African Economic Outlook and Regional Economic Outlook has served as useful report highlighting the continent's underlying economic growth prospects and opportunities.
He said that these reports were reshaping the narrative on Africa's socio-economic landscape and provoking policy discussions.
Adesina said that it will also help policymakers and investors make informed decisions in response to country-specific developments. (NAN)