Delta State House of Assembly candidate of Accord Party in Ughelli North Constituency I, in the just-concluded general election, Chief Ominimini Obiuwevbi, has urged his supporters not to bear grudges against anyone on issues arising from the last elections, saying he is looking forward to all legitimate means to reclaim his mandate.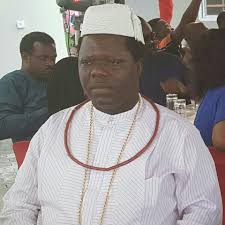 In a statement, Obiuwevbi said: "As a candidate in the immediate past House of Assembly election, we deployed our best efforts to ensure victory. We are truly satisfied that we did our best. Now that the election has come and gone, we as a people and group must resort to due process to reclaim our mandate.
"We strongly believe that tomorrow shall be better than yesterday and today. Therefore, we do not want to keep enmity with anybody or lose our friends because of the past election.
"We are, however, not unaware that some persons want to benefit from the gap arising from the election between Samuel Adjogbe and I. We, hereby, categorically state that I have taken the election as past and, therefore, hold no grudge against Adjogbe. He has been my friend and I strongly believe that tomorrow is better that today."