By Chidi Nkwopara – Owerri
Imo State Governor-elect, Emeka Ihedioha, has called on Imo people in Diaspora to "play an active role in the governance of their state, instead of distancing themselves from the happenings at home".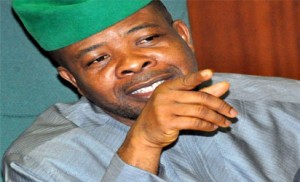 The Imo State Governor-elect, Chief Emeka Ihedioha, who made the call at the weekend, while addressing Imo people in the United Kingdom, also urged them to get prepared to play more active and challenging roles in the incoming administration.
According to reports monitored in Owerri, Chief Ihedioha also encouraged them to take what he called "committed interest and full participation in the running of Imo State".
"I assure you that I will begin to tackle the huge problems facing the state, which has sadly inflicted equally massive suffering on the hapless masses", Chief Ihedioha said.
While restating his campaign promise of running an inclusive government that would accommodate every Imolite in the Rebuild Imo Project, Ihedioha also disclosed that his administration will religiously respect the rule of law.
"To enhance the task of rebuilding the state, my administration will restore respect the rule of law and due process through re-establishing the sanctity of the separation of powers among the three tiers of government", Ihedioha said.
The Governor-elect, who expressed regret over the comatose situation of the 27 local council areas of the state in the past eight years, however, promised to ensure the full autonomy of the local government administration in the state.
Vanguard recalls that Ihedioha was hosted by a group, Imo State Union in the United Kingdom at Dukes Aldridge Academy, Turlock Road, Tottenham, London.
One of the highlights of the event was the award of legislative excellence for Ihedioha's outstanding achievements as a national legislator par excellence.