Victor Ogunyinka
You must have heard of the news from Sudan on the exit of President Omar Al-Bashir after 30 years of dictatorship. Call it resignation, sack, ouster, ejection, military evasion… what is beyond doubt is that Sudanese would sleep and wake for the first in about three decades to catch up with the reality of the exit of their love to hate ruler.
If there's something Sudanese have done in unity more than sports, it is their march against Al-Bashir as it had been consistent and finally, they all have a victory to claim.
And yes, to show their ecstasy, Sudanese literally shut down the streets in jubilation and both young and old, men and women all partook in the victory march and chant… and the beat goes on.
ALSO READ: Pius Adesanmi: The human oxymoron politicians must learn from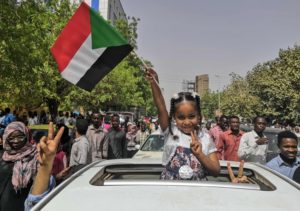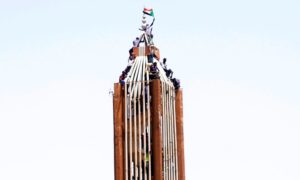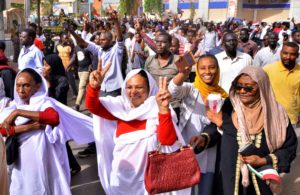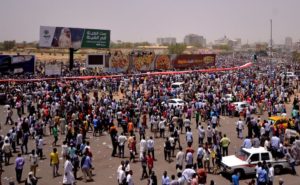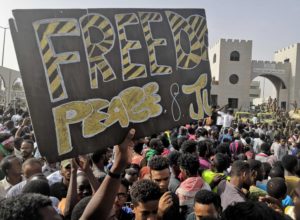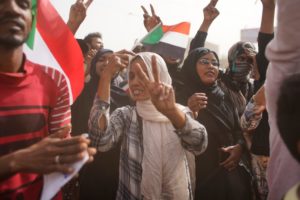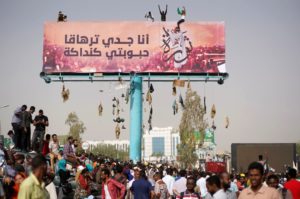 And some others took it really personal…
Sudanese protesters taking down images of Omar al-Bashir in Khartoum, #Sudan pic.twitter.com/UIgrO0MOGW

— Isma'il Kushkush (@ikushkush) April 11, 2019
Bloomberg thinks it's a warning to somebody else
A currency crisis has triggered the downfall of Sudan's Omar al-Bashir, like it did for Zimbabwe's Robert Mugabe. There may be lessons for Venezuela's Nicolas Maduro https://t.co/9px3fQzAJY

— Bloomberg (@business) April 11, 2019
Yes, Sudan, but wait, what is Museveni doing?
I almost threw up. Yoweri Museveni needs to go. 🤮 #Sudan pic.twitter.com/hldTAuAPiG

— Victor Mochere (@VictorMochere) April 11, 2019
Everything has an end, but really, whose end is next?
All dictators must always remember that they can fool people so many times but they cannot fool all the people all the time. When #PeoplePower is bringing down despotic Field Marshals, then despotic Generals should be put on notice. Power to you, People of Sudan. pic.twitter.com/2jcIVlWkPA

— BOBI WINE (@HEBobiwine) April 11, 2019
And more jubilation
Sudan's Omar al-Bashir ousted by military and placed under arrest https://t.co/xXi5E0Kb1Y pic.twitter.com/B1Bpp07WBM

— Reuters (@Reuters) April 11, 2019
Meanwhile, more fights and protests ahead
Massive sit-ins are sweeping the country. This footage is taken a while ago in city of Al-Gadarif, 410 kilometers from Khartoum.
Angry protestors are chanting:
"We will not replace a Koaz* by another"
*Koaz is a derogatory name of an islamist in Sudan. #SudanUprising pic.twitter.com/eTh9Mbacic

— Sudanese Translators for Change STC (@SudaneseTc) April 11, 2019
The Arab connection, where are they now?
Sudan's President Omar al Bashir has been removed from office after 30 years in power following months of protests.
Back in 2010, six of the Arab world's longest-serving leaders posed together at the Arab League summit. Today, the last of them has lost power too. #5thGenWar pic.twitter.com/fOGB2LFCuV

— Zaid Hamid (@ZaidZamanHamid) April 11, 2019