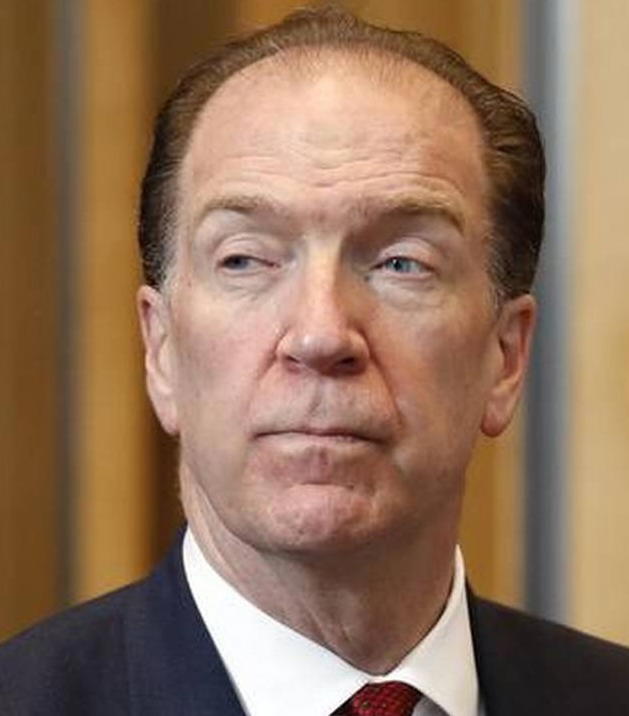 David Malpass
By Emeka Anaeto, Emma Ujah and Peter Egwuatu in Washington DC
The President of the World Bank Group, Mr. David Malpass, assumed duties yesterday, saying that challenges facing the global economy were many but that he would work with enthusiasm to overcome them.
He spoke at the on-going IMF/World Bank Spring Meetings in Washington DC, USA.
His said:  "The challenges are many: there is poverty , there is the need for stronger growth, there is climate change, there is the role of women- full incorporation of woman into economies.
"There is a need for stronger private sector and also many states are in fragility on in conflict. Those are clear, focused goals for the bank.
"There is a clear mission for the bank: poverty alleviation and shared prosperity.  These goals are urgent and I think we need a clear focus on achieving outcomes.
https://newlive.vanguardngr.com/2019/04/edo-firm-strategise-on-poverty-reduction-capacity-building/
"I am looking forward to undertaking this task enthusiasm.  The bank has resources, it has staff, and it has the ability to actually have an impact."
https://newlive.vanguardngr.com/2019/03/police-in-delta-warn-vigilante-groups-to-steer-clear-of-election-venues/