By Ola Ajayi
IBADAN—THE frosty relationship between the Olubadan of Ibadan, Oba Saliu Adetunji, and members of Olubadan-in-council which appeared to have subsided, resurfaced, yesterday, as the latter accused the monarch of allegedly undermining the Olubadan institution with illegal practices and disregard to the Council.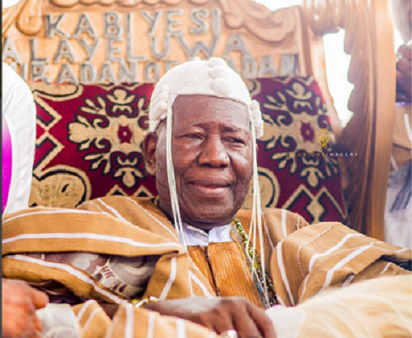 The members of Olubadan-in-Council, who were promoted to beaded crown wearing kings by Governor Abiola Ajimobi spoke through the Otun Olubadan, Oba Lekan Balogun, after a meeting held at Mapo Hall on Monday.
They jointly described the actions of the paramount ruler as uncalled for and that caution should be exercised in order to avoid crisis.
They alleged that Olubadan was destroying the system that brought him to the throne as a king
Balogun said: "We want to draw the attention of the people of Ibadan to some irregularities and illegalities embarked upon by the Olubadan, we are members of the Olubadan-in-Council but we are being sidelined by the Olubadan.
"Against tradition, Oba Saliu is running a one-man-show, disregarding the Council. He appoints Mogajis and baales without recourse to the Council. Most of the things he does are illegal.
"For instance, the Olori is not a member of the Olubadan-in-Council but in his own case, the Olori unilaterally takes decisions on his behalf.
"If Olubadan thinks we do not matter, we also can show that he doesn't matter without us. He should not forget that when he was to be made the Olubadan, he rose through the Council. We, the Olubadan-in-Council, made Olubadan out of him, he did not make us what we are, but we made him the Olubadan.
"The danger of what they are doing in the palace has been manifesting in the ridiculous action of appointing two or more Mogajis from the same compound, honouring people with Mogaji title based on friendship as well as cash and carry award of Baales to undeserving people.
"We are by today's resolution alerting the Ibadans both at home and in the diaspora of the excesses of the palace."
We'll reply appropriately — Olubadan
When contacted, the Olubadan's Director of Media and Public Affairs, Adeola Oloko said: "We want to see what they have said after which we will reply appropriately."