By Henry Umoru
There are fears that based on the 2019 budget estimate of the Federal Ministry of Foreign Affairs, Nigeria may be forced to close no fewer than 80 foreign missions over the bad state of the embassies across the globe, due to poor funding.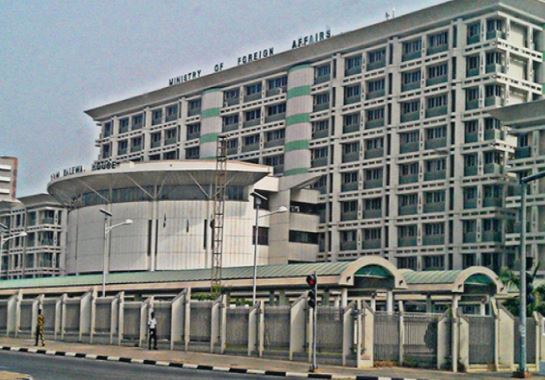 Nigeria at present has 110 missions around the world, but the budget of the ministry of foreign affairs for this fiscal year will only focus attention on 30.
This came as reports said many of the Nigerian ambassadors were unable to pay their children school fees, rent, electricity, medical and other utility bills with the headquarters of the federal ministry of foreign affairs owing both volunteers and its staff over N4.9 billion entitlements.
The shocking revelations of the pitiable situations of Nigeria's foreign embassies and High Commissions across the world were exposed yesterday to the Senators during the 2019 budget defence by the Federal Ministry of Foreign Affairs with the Senate Committee on Foreign Affairs.
According to the report, the Embassies have been facing inadequate funding over the years.
Speaking yesterday during the 2019 budget defence, the Permanent Secretary, Federal Ministry of Foreign Affairs, Ambassador Mustapha Suleiman, said discussions were ongoing over possibilities of shutting down some foreign missions.
The Directorate of Technical Aid Corps (TAC), Foreign Service Academy (FSA), Institute for Peace and Conflict Resolution (IPCR), National Institute for International Affairs (NIIA) and Directorate for Technical Cooperation in Africa (DTCA) are all under the supervision of the ministry of foreign affairs which is owing its staff over N4.9 billion.
The Permanent Secretary who revealed that there was rationalization of local staff and converting them to contract as cost-saving measure to reduce personnel cost and avoid huge terminal benefit, however lamented that the N4.123billion capital votes proposed for the missions for the 2019 fiscal year out of the entire N7.6billion proposed for the entire Ministry, can only cover 30 out of the 110 Missions abroad critically in need of such funding.
Suleiman who noted N4.123 billion capital votes proposed for the 110 missions abroad was a far cry from N11.333billion earmarked in 2018, signifying    reduction of N7.209bn or 64% , said, "As a result of this, only 30 missions could be considered out of 110 missions for purchase of representational car, renovation/completion of ongoing projects.
"Distinguished Senators on a general note,  it is pertinent to mention that the Capital Budget proposal for the Ministry is grossly inadequate to cater for the line items. It is imperative to state that the budget ceiling brought down the capital budget from the 2018 Appropriation level of N20.198bn to N7.618bn representing a 62% reduction.