Smartphones… Don't you just love these slim 21st-century miracle workers with the capacity of a computer that fit right into our pockets? They help us communicate whilst we get first-hand information of happenings around the globe in just one swipe or tap on the screen. Taking pictures for fun and professional shots are made easy while watching videos, live streaming and playing games on these devices provide a whole new level of immersive fun -Well until the battery drains and halts the fun.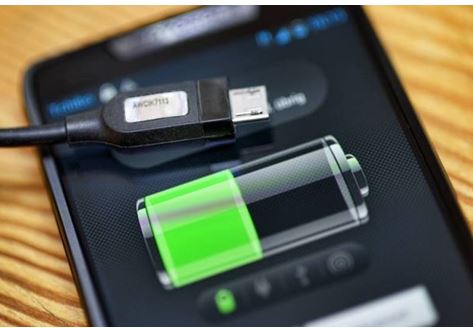 How long our smartphone battery can last is one of the major things we all look at before getting any device. The frustration and annoyance that comes with running out of battery with no power outlet or power bank to charge it up often render one speechless. No wonder we easily believe any little information we're told about how smartphone batteries function. Not anymore.  It's time for a myth check; let's find out which of these so-called battery truths is actually true or false:
Myth 1: You should let your battery drain completely before you charge it.
No, you shouldn't.  Batteries used to be so heavy and weak that they always drained fast. But, that was years ago. Right now, we have lithium-ion rechargeable batteries that don't need to be charged or depleted fully before you can use your phone.However, there is a power cycle in every smartphone battery, i.e.,the number of times you can charge up to 100 percent and run down to 0 percent. So, you need to always charge your phone despite what you may have been told about letting your phone's battery drain before charging it up again.
Myth 2: Closing apps and switching off your data improves battery life.
Wrong! Restarting your device or closing your apps drain more battery life, instead of conserving it! Strange, right?What you can do instead is to turn off features that are draining the battery life, like data calls or app notifications in the background.
Myth 3: Charging through a laptop will damage the battery
Wrong again! There is no damage being done here, whether it's a laptop or a car charger port. What happens is that charging will be slow, nothing else.
However, while all these may be myths, there are two power-saving tips you need for an uninterrupted smartphone experience:
Use the extra power saving mode on your phone
Make sure your operating system is up to date. Now, there is the Android 8.1(Go edition) that performs excellently in power management.
Get yourself the latest massive battery smartphone in town equipped with an AI power master, itel P33. It has a massive 4000mAH battery capacity; runs on Android 8.1 with a customized simple HiOS 3 user interface, top-notch dual rear cameras for clear artistic shots, a large storage configuration of 16GB ROM, a face unlock system and a multi-functional fingerprint sensor amongst other features.
itel Mobile has a remarkable portfolio of creating innovative smartphones for everyone that boast of quality performance in the battery department.The brand is not relenting in releasing trendy, reliable and affordable smartphones that definitely put all these battery myths to check. Visit any retail and online store across the country to purchase the perfect battery smartphone for you, itel P33 at an affordable price or reach out to them on Facebook, Instagram, and Twitter @itelMobileNG.
Subscribe for latest Videos