By Boluwaji Obahopo
Senator Smart Adeyemi, who represents Kogi West senatorial district between 2007 and 2015 has said he is challenging the declaration of Senator Dino Melaye as the winner of the 2019 Senate election in the zone because the result was not the true reflection of votes cast.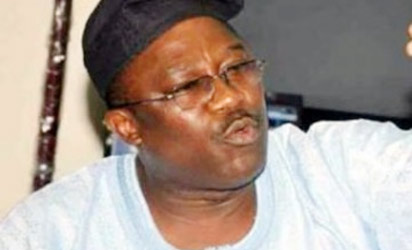 Adeyemi ran on the platform of the All Progressives Congress, APC, against Melaye of the Peoples Democratic Party, PDP.
Adeyemi spoke at the inauguration of the National/House of Assembly Election Petition Tribunal for Kogi State sitting at the Court 3, Magistrate Court, Wuze zone, Abuja which had Justice O. A. Chijoke as chairman of the three-man panel.
Adeyemi said there are clear indications of alterations, cancellation, manipulations and other irregularities in the result declared by the electoral umpire.
Aside from that, he also said the Independent National Electoral Commission, INEC acted contrary to the February 15, 2019 Kogi High Court judgement which declared that election results collation and other matters with regards to Kogi West should be carried out at the district headquarters in Kabba and not in Lokoja.
"While we were gathered in Kabba, we were surprised when we heard that the collation of result had been taking to Lokoja. The change of venue for the result collation gave the PDP opportunity to alter and manipulate the result on their way to Lokoja.
"The case which Justice Okorowo made the ruling for the collation of result to be held at the district headquarters in Kabba was instituted by Dino Melaye and the PDP; it certainly calls for concern that they can now sit comfortably with the change of venue."
The senator said there is clear evidence in some local government areas that the number of votes cast exceeded the total number of PVCs distributed and wondered how that can be possible when voters can only vote with collected PVC.
Adeyemi's Counsel, Mr. Adekunle Otitoju, who corroborated his client's statement said they filed their application for issuance of hearing notice on April 5 and received answers from the 1st and 3rd respondents (Dino and INEC respectively) and are ready to kick-start hearing.
Otitoju said the change of collation centre for the Kogi West election against court ruling and other irregularities observed run contrary to the electoral law. "In pursuant to these issues that run contrary against the regulation of election, our only prayer is that the election should be nullified and a new one conducted."