By Rotimi Agbana
Barely weeks after Kizz Daniel announced his exit from G-Worldwide Entertainment, Daniel Ojamomi, a.k.a Ajura got signed on to the record label. With two hit songs, 'Enchanted' and 'Overtake' to his credit, he has stamped his feet on the music scene.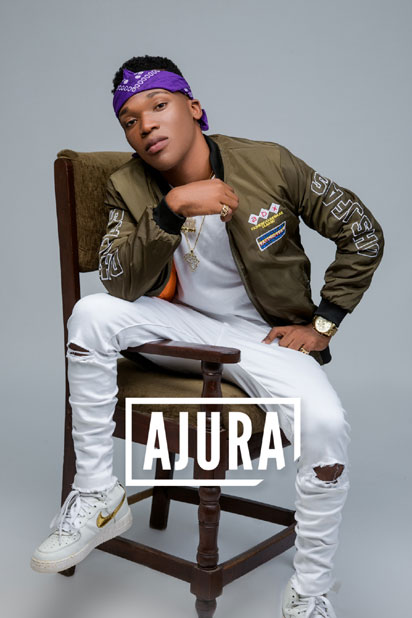 In a chat with Showtime, the fast rising singer corrected the impression that he is out to replace Kizz Daniel.
"Do I really sound like Kizz Daniel? First, I am not replacing Kizz Daniel in any way; every individual has their unique talent. People feel this way or have this mindset because I am coming from G-Worldwide. Every inspiration or sound has its source; there is no sound that is actually new. My sound is Afro-extension which is the combination of different genres of music into the African sound, so, there is still a place where the sound is coming from. Kizz Daniel and I might be getting our music vibes from similar sources but I definitely don't think I sound like him. For the question, is this a mere coincidence, conscious act or stroke of fate? I would say it could either be a stroke of fate or coincidence but definitely not a conscious act."
IBang Music hotshot, Chibichan releases single titled "Energy"
However, he noted that it is now time for him to shine because Kizz Daniel's reign at G-Worldwide is long over.
"People say the exit of Kizz Daniel is the end of the label but I am going to let the world know that every star will shine. No doubt, Kizz Daniel is talented and I personally dig his sound but I'm the new wave and Kizz Daniel's reign at G-Worldwide Entertainment has ended."
He added that he is not in competition with Kizz Daniel or any other musician.
"Above all, I'm in no competition with anyone. God has placed me ahead and I will continue to work hard both spiritually and physically to maintain that spot", he said.
Subscribe for latest Videos