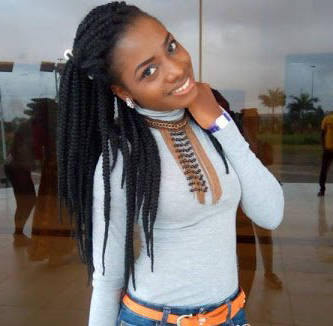 Elozino Ogege
National Association of Delta State Students (NADESSTU), has joined voice with the family and friends of Miss Elozino Ogege, a 300 level Mass Communication, Delta State University, Abraka, who was murdered in cold blood by suspected ritualists masquerading themselves as internet fraudsters (yahoo boys).
The student group, in a statement signed by the Acting President, Comrade Imalah Ugoachanum, charged the Delta State Government to live up to its promise to the family of the deceased in ensuring that justice is served for their daughter.
The statement read in part : " Many might have forgotten so soon how the young promising, God-fearing and intelligent Nigerian student Miss Elozino Ogege of Delta State University, Abraka was gruesomely murdered and slaughtered, though the culprits have all been apprehended but many have gone to sleep on the case but justice is yet to be served as the family of the deceased are still in deep pain.
READ ALSO: MISS ELOZINO OGEGE'S MURDER: Urhobo youths, DELSU authorities lock horns
" The mother of the deceased still cries everyday and spend more of her time recuperating in a hospital bed as a result of the recent shock she got from the Court's judgement on the 18th of March, 2019, in High Court 1, Asaba where according to her, one of the culprits who is a sister to the butcher who slaughtered her daughter and was indicted in the murder case was set free by the Judicial head of the state on the grounds of Nolle Proseque claiming she's a minor.
" We, therefore, call on political leaders, stakeholders, the press, human rights organization, the Nigerian Police who did a good job in cracking the case in no time as well as the Delta State student leaders and all well-meaning Nigerians to please come to their aid as justice to them is being seen as tampered with.
" The family has also called for the support and presence of the general public at High Court 1, Asaba on Wednesday 17th April 2019, at 9am for the continuation of the case."
Speaking further, the acting president, Comrade Imalah called on Governor Okowa not to handle the issue with kid gloves, but rather live up to his promise of ensuring that justice is seen to be served.
" The governor should handle the case in the manner he would have handled it, if Miss Elozino, was his biological daughter as no man with his position will stand idle and watch while justice for his gruesomely murdered daughter is delayed or perverted."
While urging the the court to ensure that justice is served in the Elozino case, NADESSTU warned that should it fail to deliver justice the association would seek redress at a high court of law.
" Delta State students will not rest until Justice is seen to be done because injustice anywhere is a threat to justice everywhere and an injury to one is an injury to all, therefore, the entire Delta State Students won't hesitate to relocate her National secretariat to the court until justice is served."