The International Monetary Fund (IMF), has projected a slowdown in growth for 70 per cent of world economy in 2019.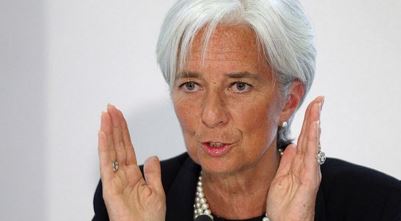 The Chief Economist and Director, Research Department at the IMF, Ms Gita Gopinath said this in her presentation of the World Economic Outlook for 2019 on Tuesday in Washington DC.
Gopinath said that global growth softened to 3.6 per cent in 2018 and was projected to decline further to 3.3 per cent in 2019.
She said that the downward revision in growth for 2019 reflected the weakness in major economies in Europe, Latin America, the United States, United Kingdom, Canada and Australia.
IMF members pledge to avoid using currencies as trade weapon
"After the weak start, growth is projected to pick up in the second half of 2019.
"This pickup is supported by significant monetary policy accommodation by major economies made possible by the absence of inflationary pressures in spite of growing at near potential.
"The U.S. Federal Reserve, the European Central Bank, the Bank of Japan and the Bank of England have all shifted to a more accommodative stance.
"China has ramped up its fiscal and monetary stimulus to counter the negative effect of trade tariffs,'' she said.
Gopinath expressed satisfaction with the outlook for U.S.-China trade tensions which according to the IMF had improved.
"Tensions in trade policy could flare up again and play out in other areas such as the auto industry, with large disruptions to global supply chains.
"Growth in systemic economies such as the Euro area and China may surprise on the downside, and the risks surrounding Brexit remain heightened.
"A deterioration in market sentiment could rapidly tighten financing conditions in an environment of large private and public sector debt in many countries, including sovereign-bank doom loop risks,'' she said.
Gopinath called for greater multilateral cooperation to resolve trade conflicts, address climate change and risks from cyber security, and to improve the effectiveness of international taxation. .
Nigeria woos investors with promise of high yield on investment
She said that monetary policy should remain data dependent, be well communicated, and ensured that inflation expectations remained anchored.
"Across all economies, it is imperative to take actions that boost potential output, improve inclusiveness, and strengthen resilience,'' she said.
IMF projects Nigeria's Gross Domestic Product (GDP) growth for 2019 at 2.1 per cent and 2.5 per cent for 2020.