By Henry Ojelu
FORMER Chief of Army Staff, Gen. Ishaya Bamaiyi (retd), yesterday, told a Lagos High Court sitting in Ikeja that he agreed with the suggestion by Fred Ajudua to bribe Justice Olubunmi Oyewole, who was then handling his trial in 2006 because he wanted to regain his freedom.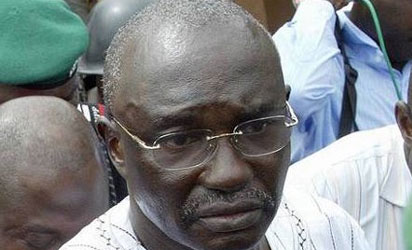 Bamaiyi stated this while been cross-examined by counsel to Ajudua, Olalekan Ojo, SAN.
Ajudua is standing trial before Justice Josephine Oyefeso for allegedly defrauding Bamaiyi of $6.4m in 2004 while they were both incarcerated at the Kirikiri Maximum Prisons, Lagos.
He is being prosecuted by the Economic and Financial Crimes Commission, EFCC.
Bamaiyi told the court at the continuation of the trial, yesterday, that he agreed with the suggestion by Ajudua to reach out to Justice Oyewole because he was in incarceration and wanted to secure his freedom at all cost.
Responding to Ojo's questions, Bamaiyi said: "I agreed with his (Ajudua's) suggestion because I believed they were truthful. He brought the idea to me and I agreed because I wanted to secure my freedom. If anybody is in trouble, he will do anything to get out of trouble.
"I know it is wrong to compromise a judicial official. I don't see anything wrong in reaching out to anybody as long as what you are sending him for, is reasonable.
"He never suggested to me about meeting any official of the Lagos State Government to secure my freedom and I never instructed him to meet anyone on my behalf."
Following the non-availability of copy of the statement, Justice Oyefeso adjourned the matter till May 8, 2019.