The Resident Electoral Commissioner (REC) in Kwara, Malam Garba Attahiru-Madami,  says he is fulfilled with the outcome of the 2019 general elections in the state.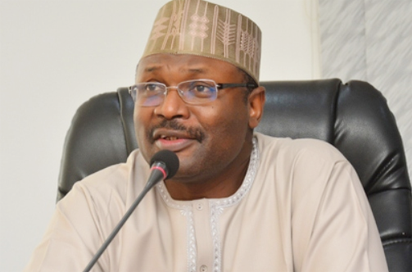 He spoke on Wednesday in Ilorin when the West African Students Union (WASU) presented him with the Pan-African Leadership Award of Excellence as "Icon of Humanitarian Services 2019."
Attahiru-Madami, who received the plaque from Ibrahim  Fatai  of Federal University, Lokoja, expressed gratitude to the union for considering him worthy of the award.
He  dedicated the award to all stakeholders that participated in the conduct of the2019 elections in Kwara.
"On behalf of INEC Kwara, I dedicate this award to the electorate in Kwara, political parties, security agencies, the press and all other stakeholders that contributed to the success of the 2019 elections.
"I alone could not do it, my job was  to give directives  and leadership, so the success of the elections in the state goes to everybody," the REC added.
Attahiru-Madami said when he assumed duty in July 2018, he told all INEC staff in the state of his vision and goal to conduct the best election in the country that would not only be peaceful , but would be acceptable by all.
Allegation of Certificate forgery against Kwara governor-elect laughable – APC
"I am very happy and fulfilled at the success of the 2019 general elections in Kwara, it was peaceful, free, fair, credible and accepted by all stakeholders.
"So this award goes to everybody in Kwara, my electoral officers who are my field soldiers and the entire staff of INEC in Kwara.
"Our success in Kwara was due to team work, complete team work, kudos to my EOs, my field soldiers.
"I promise to do more than I have done; this is a challenge to me, to Kwara INEC," Attahiru-Madami added.
A citation on  the REC described him as  a  paragon of hope for Nigerian students.
It also  described him as  a philanthropist, icon of diligent service, epitome of hope and caring father to all.
Subscribe for latest Videos