In the wake of rumoured shortage of petroleum products in the state, the Edo State Government has warned residents in the state not to engage in panic buying as adequate arrangements have been made to ensure ample supply of the products, especially during the Easter break.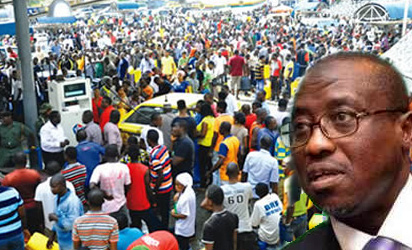 Edo State Commissioner for Minerals, Oil and Gas, Hon. Joseph Ugheoke, disclosed this after a meeting with executives of the Edo Chapter of the Independent Petroleum Marketers Association of Nigeria (IPMAN) and Major Oil Marketers Association of Nigeria (MOMAN) in Benin City, the Edo State capital, at the weekend.
The Commissioner urged residents in the state to disregard rumours of impending fuel scarcity, assuring that there would not be a disruption in the supply of petroleum products.
https://www.vanguardngr.com/2019/04/enugu-state-govt-approves-construction-of-zonal-secretariat-in-nsukka/
He said the state government was working in collaboration with major stakeholders in the fuel distribution chain to sustain the present availability of products.
On the outcome of the meeting with the oil dealers, the commissioner conveyed the resolve of the marketers to continue to dispense petrol at the approved pump price and without instigating artificial scarcity through hoarding.
On their parts, Vice Chairman of the Edo State IPMAN, Abdulhamid Baba Saliu and the Chairman, Major Oil Marketers and Dealers, Tony Aghedo, affirmed the availability of petroleum products for consumers, noting that there was no cause for alarm.
https://www.vanguardngr.com/2019/04/edo-cbn-partner-to-boost-states-agripreneur-programme/
The commissioner said the stakeholders are expected to reconvene next week to review the situation for further action.