By Emma Ujah
The Central Bank of Nigeria (CBN) has said that the Investors and Exporters (I&E) window  introduced to enhance  stable  foreign  exchange has recorded $35 billion inflows in the last two years.
This was contained in media document issued at the on-going IMF/World Bank Spring Meetings in Washington DC, yesterday.
The CBN said: "The I&E window allows investors and exporters  to purchase and sell foreign exchange at the prevailing market rate.
"Since its establishment, the CBN has recorded  about $35 billion in autonomous inflows through this wo.doq alone.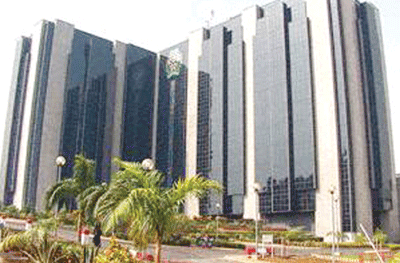 "As  a  result, exchange rate pressure has  eased  considerably across all markets as the rates converged to about N360/$1 and the distortive premium  almost eliminated"
CBN added that its various foreign exchange policies  resulted in a stable exchange rate, foreign exchange liquidity, vibrancy in the market and a positive impact on the Gross Domestic Product (GDP).
The apex bank also said that the various interventions were also to ensure "quantitative easing to stem the impact of the global financial crisis and improve the financial position of Deposit Money Banks.
https://www.vanguardngr.com/2019/03/making-cbns-palm-oil-boost-package-work/
It identified four focal points of such interventions namely: agriculture, manufacturing, Micro, Small and Medium Enterprises (MSMEs) and infrastructure.
The apex bank said that on the Anchor Borrowers Programme alone, it had disbursed the sum of N174.48 billion, as at December last year.
It added that under that programme, 902, 518 farmers, working with 194 anchor companies benefited.
During the period, over 2.807 million direct and 8.423 million indirect jobs were created.