By Dennis Agbo
WOMEN Aid Collective, WACOL, with its partner, the International Foundation for Electoral Systems, IFES,  has noted that electoral violence was high in the southeast geopolitical zone in the just concluded 2019 general elections.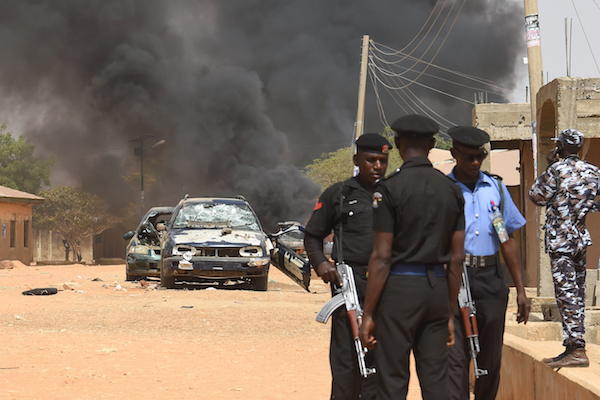 The group said that with no less than 18 recorded deaths in the zone and 530 injured persons with various degrees of injuries, the rate of electoral violence in the area was unacceptable.
It, therefore, recommended the use of electronic voting; voter sensitization; jobs creation; unbundling/restructuring of the Independent National Electoral Commission, INEC; implementation of electoral reform reports and criminalisation of vote–buying as means of curtailing electoral violence in Nigeria.   WACOL made the recommendations when it presented the southeast report of the Nigeria Election Violence Report, NEVR, a project for the 2019 general elections in Enugu, yesterday.
WACOL Researcher and Data analyst, Dr Malachy Ochie, while presenting the report said that out of the 18 deaths in the south-east, Enugu State recorded one; Imo State six deaths; Anambra State two; while Ebonyi State recorded nine deaths which was the highest in the zone.
In the report presented to stakeholders drawn from various civil society groups and the media organisations, Ochie said that the project was envisioned to develop the capacity of civil society to monitor, analyze and respond to incidents of election-related conflicts before, during and after general elections in Nigeria.
He disclosed that 18 violent cases including the burning of campaign vehicles were recorded in Enugu state, while in Abia State a total of 32 violent cases were recorded. In Imo State a total of 84 violence cases were recorded, out of which six people were killed while 306 people were injured.
Anambra state recorded 27 cases, out of which two people were killed while 18 people were injured. He said that Ebonyi State recorded 124 violence cases out of which nine people died, 91 people injured, eight vehicles were destroyed, 10 houses burnt while 15 motorcycles were destroyed.
"Apart from reported incidences of violence in places like Ebonyi, Abia and Imo, our monitors equally reported large scale of vote buying and voter-intimidation by political thugs," Ochie said.