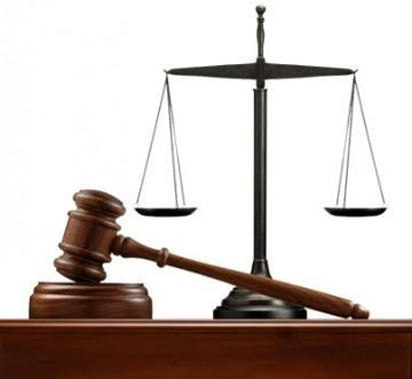 court
By Abdulmumin Murtala, Kano
The Governorship, National and State Houses of Assembly Election Petition Tribunal has been inaugurated in Kano Thursday morning and has resumed its activities immediately.
The Tribunal is made up of the chairman Hon Justice Nayai Aganaba Ashu and two other members in persons of Hon Justice Augustine Ewah and Hon Justice Mustapha Tijjani.
Delivering the inaugural speech, the chairman Justice Aganaba declared that the tribunal will operate without any external influences.
"All decisions will be based on the submissions of the Tribunal and not any external influences whatsoever.
"Whosoever is aggrieved by the decisions of the Tribunal can seek redress in the Appeal court" he stated.
He further emphasised on the need to respect formal court procedures and ethics.
"Though not an easy task, but we are ready to ensure justice is done. I seek the indulgence of all stakeholders to bare with one another and also be conscious of the time frame.
"The lawyers should respect and follow due court processes by allowing each other to make their points without obstruction" he appealed.
In the meantime, there are 33 Petitions before the Tribunal of which 11 are of the House of Representative and 22 others for the State House of Assembly.
Welcoming the learned members of the Petition Tribunal, the Attorney General of Kano state Ibrahim Mukhtar promised that the members will have a smooth stay and conducive atmosphere to do justice to the cases before them.