By Rotimi Agbana
Fast rising afro-beat/hip-hop singing duo, Dalyboy Hyppolite and Bendiane Zephir may be greenhorns on the Nigerian music-making scene, but they have had their ears and eyes to the ground.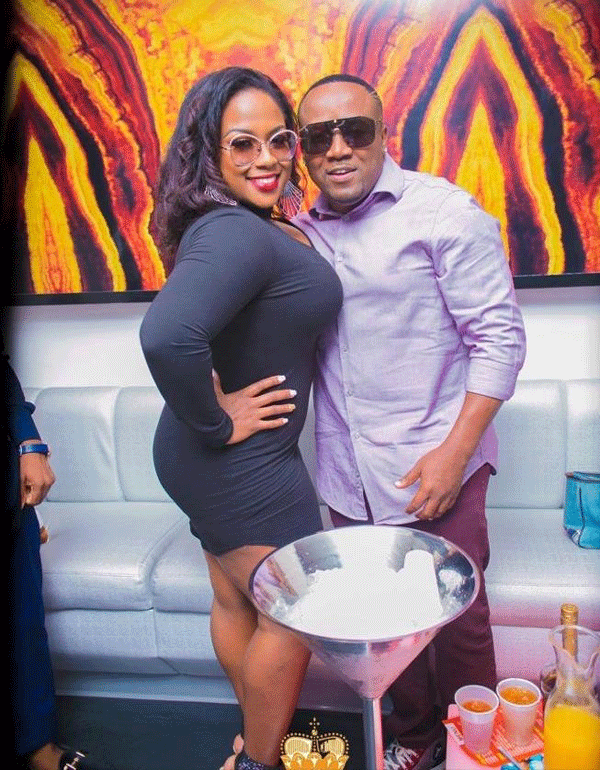 In a chat with E-Daily, the singing duo who would make a guest appearance on Flip Dinero's 'North west Tour' between May 9th and May 11th, 2019, but for Davido, Wizkid and Tiwa Savage have been serenading Nigerians with, many would have died of depression or suicide.
Rapper Busta Rhymes announces release date for Davido's `Fall'
"Davido and Wizkid's songs have saved many Nigerians from depression and suicide. Big up to Wizkid, Davido, Tiwa Savage and others that makes pathways for upcoming artistes and push Afro music to the world. Though they don't have a Grammy award yet but their hard work will pay off one day, Dalyboy said.
Speaking on the kind of music they make, Bennie said;
"We want to bring a different flavor to afro-beat and bring new excitement. We sing about real life issues, relationship and pass messages through our songs on how real life couples learn from issues they are facing in relationships and marriages. We want to taste the waters and continue pushing afro-beat to the top so one day we could win a Grammy awards, BET award and MTV award. The sky is the limit as long you put God/Yahweh first."
Michael Jackson's daughter, Paris checks self into rehab
She added "Our music is therapeutic to the soul because we are encouraging love in your life. As the Bible said 'love your neighbors like you love yourself'. Many relationships, marriages fail because of lack of respect and love. Love is like a drug; once you have experienced it you will crave it.
"We all have to have it, we all need it. Our goal is to promote and encourage love in healthy everyday relationships. We educate our listeners by giving the pointers and showing them that it's ok to live your partner freely."