By AYO ONIKOYI
Comedy has brought Francis Agoda, popular known as I Go Dye to prominence and unto the world stage. Making people laugh is his calling and through bringing joy to the lives of people, the Warri born humour merchant made some tidy amount of money on the way. Enough to make him live a life of comfort any average Nigerian would have wanted.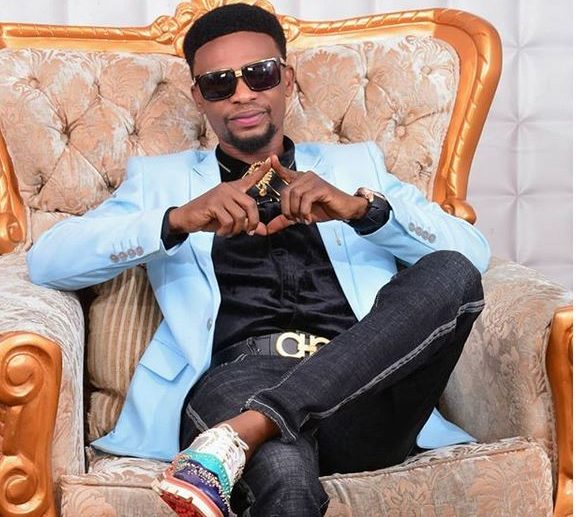 But not this comedian, who started life with little else than guts, passion and the drive to succeed. As good fortune smiled upon him, life should have been one big comedy but the poverty that surrounds him would not permit him to wallow in the euphoria of his affluence. His conscience would not just let him be. So, two options were open to him, either to frolic with the power that be or take a stand with the oppressed and fight their course. He chose the latter.
In no time, he moved from the humorous figure to the voice of the voiceless. He became a watchdog of every activity of the government, sniffing out the wrongs meted on the common man and barking at the right time to keep in check the excesses of our leaders.
This, resulted in making himself an enemy of the established power, among whom he had wined and dined. He became famous for his open letters to address some ills in the society. He had written letters to President Muhammadu Buhari, Alhaji Atiku Abubakar, Rochas Okorocha, Dr. Emmanuel Uduaghan, among others, to voice his opinion on national issues.
https://www.vanguardngr.com/2018/11/i-go-dye-declare-support-for-banky-ws-political-ambition/
Without any doubts of equivocation, I Go Dye shone in his campaign against corruption and empowerment of the youths. He was particularly bothered by the militancy in the Niger Delta and contributed his quota towards curbing the ill by prescribing many theoretical and practical models to checkmate it.
When it seemed much talking wouldn't yield any desirable result, he took the bull by the horn by launching his own initiative to empower the youths of his much loved Delta State. Through an initiative he created, labeled 'Francis Agoda Path of Honour (FAPOH)', he launched a talent hunt project dubbed "Sorting Out Raw Talents (SORT)" to discover new talents in Delta State and not only that, but to also empower them on their journey to stardom. In this wise, the comedian splashed at least a total of six million naira in cash prizes to the winners of the talent hunt and a brand new 2019 Hyundia Accent sedan car to the grand winner.
I Go Dye, also demonstrated his commitment to peace during the election by initiating a video challenge tagged #Istandforpeace2019elections where he gave out 5 thousand dollars to five winners who could come up with best video skit to promote peace during the election as he was saddened by the widespread violence that characterized the elections of the past, particularly with the youths being mostly the victims.
His exploits however, have not gone unnoticed as he has won accolades both at home and abroad. He is a UN Global Goals Ambassador, World Habitat Ambassador working to actualize the United Nations goals. In 2017 he won the Africa Child prize making him an African Child Ambassador. He is also a UKaid/Yaf goodwill Ambassador on Making A Difference Against Corruption Today (MADACT).
Today, April 4 , 2019 I Go Dye celebrates 40 and what more could he do? He pledges service to humanity. In his birthday message posted on his Instagram page the social commentator and humour merchants pours his heart out.
"It's just like yesterday,completely 4 decades today but nothing can be more fulfilling than having the goodwill of many people I never met; those that stood by me , those that walked away, when it mattered the most, whose decisions against me, brought out the beauty of God in my life, it's 40 years of life. I may not be able to recall the best or worst moments, because the presence, prayers, love and wishful thoughts from you, my friends and family have nurtured a masterpiece on my personality. As I graciously step into the age of continued wisdom, I make a fervent wish that this day shall continually bring good tidings to humanity, a reason to celebrate and be favoured. Please kindly join me with prayers, acknowledging the complete essence of manhood that nature has bestowed on me today. It's beyond celebrating, it's a fulfillment of purpose, given as a gift to add value to mother earth and bring forth inspiring virtues that will outlive this day, yes, it's my 40th birthday, just want to say thanks to you all," he writes.