By Luminous Jannamike
ABUJA—Nigerian Supreme Council for Islamic Affairs, NSCIA, has faulted the call by the Christian Association of Nigeria, CAN, for the appointment of principal officers of the ninth National Assembly across religious divides.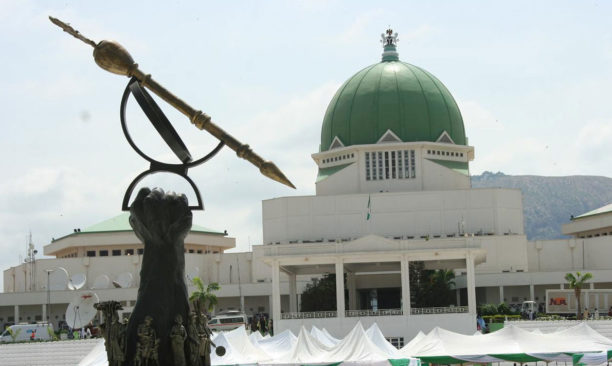 A statement, yesterday by NSCIA's Deputy Secretary-General, Prof. Salisu Shehu, described the call as an ill-advised and ill-motivated intervention in the Nigerian polity.
CAN had, in a goodwill message to federal lawmakers-elect, claimed that the practice since 1999 had been that whenever  the Senate President was a Christian, the Speaker of the House had always been a Muslim and vice- versa.
It further argued that such arrangement in the National Assembly prevented the  domination and marginalization of any kind, and also promoted equity, justice, and fair play in line with the provisions of the 1999 Constitution (as amended).
However, NSCIA dismissed CAN's argument on the grounds that the composition of principal officers of the National Assembly in five out of the eight federal legislatures so far constituted in the country since 1979 had been skewed in favour of Christians against Muslims.
The statement reads in part, "Given the trajectory of the recent activities of the Christian Association of Nigeria (CAN), the Nigerian Supreme Council for Islamic Affairs (NSCIA), like other informed groups and people in Nigeria, cannot but wonder whether CAN still remains a religious body or a political party in a religious garb.
"The Council is persuaded to believe the latter because of the Association's posture as the counterfoil for and opposition to everything Islam and Muslims in this country. We cannot also but wonder whether Islamophobia has indeed not replaced the more important responsibility of giving direction to millions of our compatriots who are law-abiding citizens of the Christian faith. It is really benumbing that CAN appears to be giving credence and relevance to the rhetorical question asked centuries ago: 'if gold rusts, what should iron do?
"Is CAN suffering from selective amnesia or is it just obsessed with chronic mendacity? Was there no CAN between 2009 and 2011 when Dr. Goodluck Jonathan was the President of the Federal Republic of Nigeria, Justice Aloyious Katsina-Alu was the Chief Justice of Nigeria, Senator David A. B. Mark was President of the Senate and Senator Ike Ekweremadu was Deputy Senate President? Was there religious balance in 2007 when David Mark was elected Senate President and Patricia Etteh was elected Speaker? Was there no 1999 Constitution at that time?