….As Ogbeh promises farmers low loan collateral
By Gabriel Ewepu
The Bureau of Public Enterprises, BPE, yesterday said it was preparing Bank of Agriculture, BoA, for privatization with a proposed N250 billion capitalization.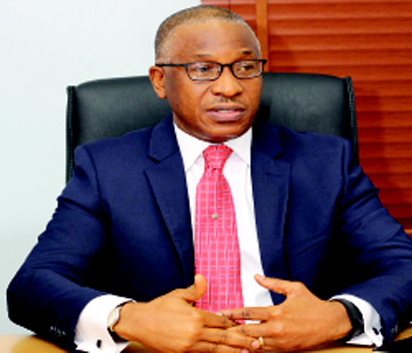 Director-General, BPE, Alex Okoh, disclosed this during a briefing at the headquarters of the Federal Ministry of Agriculture and Rural Development in Abuja, which had the Minister of Agriculture and Rural Development, Chief Audu Ogbeh and Minister of State for Agriculture and Rural Development, Senator Heineken Lokpobiri in attendance.
Okoh said: "The Bank of Agriculture is owned by the Federal Government, Central Bank of Nigeria and Federal Ministry of Agriculture; these are the major shareholders of the BoA. These processes are going to lead essentially to the privatization of the equity of BoA, and the equity structure that we envisage of course the financial adviser will come up with the final structure after the first work we are doing.
"The CBN will have 25 per cent, Federal Ministry of Finance about 12 per cent, the Federal Government equity will be in the minority of 40 per cent and as we want private sector investors who will have further 12 per cent and the remaining 40 per cent will be owned by the farmers and farmers' cooperative. So, between the private sector equity participants of the bank, we will have 60 per cent that makes it basically a private sector bank. But the major bloc will be owned by the farmers' cooperatives. The N250 billion the Minister mentioned is still an estimate we still will find out what is the size of the vote because there is negative equity that exists in BoA."
Speaking, Ogbeh said:  "We are going to write to all the farmers' cooperative, advertising to individual farmers, we will look at issuance. Farmers will be the one to buy shares. We are structuring loan access that there is control to avoid the issue of owning a house in Asokoro and Maitama as collateral to make it easier to access the loans, but they have to pay back the loan if not the bank will die.''
"But being a member of a farmer cooperative takes care of collateral issues, but we know what you want to do and where. What the Ministry of Agric wants to do is to support farmers and make sure they have a market, give them fertilizers, credit gets to them cheap, and also they can sell and export by meeting international standards so nobody rejects it."