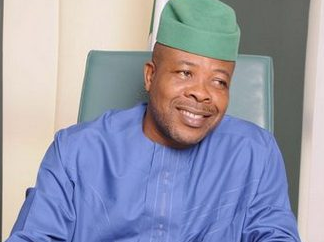 Ihedioha
By Chinonso Alozie
The Chairman of the inauguration and hand-over committee of the Imo State Governor-elect, Emeka Ihedioha, Chris Okewulonu, has said that the litigation against Ihedioha's victory would be in vain.
Okewulonu, who gave his reason in Owerri, added that Ihedioha's emergence was as a result of the collective efforts of the people of the state.
Okewulonu, a former Secretary to the Imo State Government, in his thinking said that the governor-elect would end nepotism as well as run an inclusive government.
His words: "Emeka Ihedioha's government is one that has from the beginning being consistent with his ambitious agenda anchored on high standards of procedure, rigorous adherence to due process, and excellence in the delivery of results. In line with the high standards which are expected to constitute the defining hallmarks, in all ramifications of his  administration in Imo State."
He pointed out that the "Calibre and pedigree of members of the Inauguration Committee, has once again demonstrated Ihedioha's unwavering commitment towards restoring sanity, pragmatism and the spirit of thoroughness in the affairs of government.
"Ihedioha engaged in a meticulous selection of the committee's membership from diverse backgrounds, with persons who have distinguished themselves in respective fields of endeavour, will indeed make our assignment less cumbersome."