By Godwin Oritse
THE Leadership of the Association of Maritime Trucks Owners, AMATO, has said that the manual call-up system deployed to manage the influx of trucks and other articulated vehicles in the Apapa area of Lagos has failed, hence they have changed trucking strategy in the area.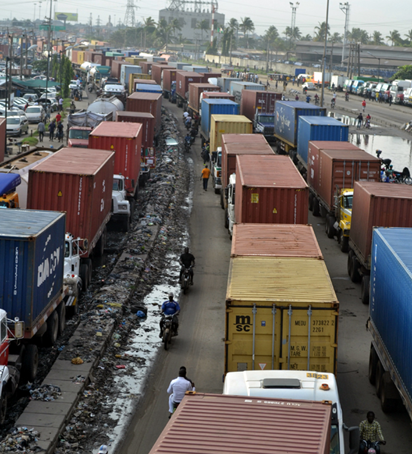 Speaking to  Vanguard Maritime Report  on the development, the President of the group, Chief Remi Ogungbemi, said that he will not elaborate on the new system adopted for fear of being hijacked by saboteurs.
According to Ogungbemi, there are  individuals  currently benefiting from the traffic situation who may want to take advantage of the current call up system to sabotage it.
He said, "We are trying to see how to change the methodology because most of the methods that we have been using for about two or three weeks have not worked fine.
"We are trying to re-organize in a way that it brings succour to, not only the operators, but other users of the roads.
"We met with the Chairman of the Task  Force, we agreed on some measures on how to fine-tune the ongoing manual call up system. The manual call up system is a pilot scheme as no system is perfect.
"I also want to note that there are people that are benefitting from the chaotic situation, they will not want it to end.
https://www.vanguardngr.com/2019/04/we-spend-over-n150000-from-mile-2-to-tin-can-trucker/
"There are information you don't divulge so that the saboteurs will not catch up with it and truncate it.
"It is when we begin to see the result that we can make it open to others"
He explained that truckers must have to be professional in the discharge of their duties so that modern techniques and equipment can be brought to the system.
He admitted that the call-up system was not working as expected adding that this informed the change of strategy.
https://www.vanguardngr.com/2019/03/the-bane-of-winner-takes-it-all/