By Princewill Ekwujuru
Chini Production Africa,  organizer of 'Creativity Week' in Nigeria has said that Africa can change the status quo by embracing the power of creativity to produce positive change.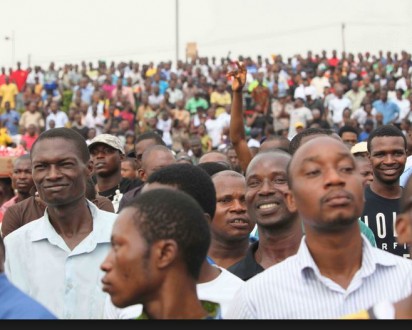 The organizers who believed that Africa is faced with various socio-economic challenges such as infrastructure deficiency, poverty, untapped natural resources and poor healthcare agreed that it's through creativity that Africa, and particularly Nigeria can overcome these challenges.
Giving examples of how scientists have found solutions that enhanced lives and tackle human challenges, Ndu Nnamdi, Managing Director of Chini Africa, challenged brands, government and non-governmental organisations to unite in their resolve to provide solution for Africa's many challenges. Speaking further Ndu Nnamdi told Vanguard that the idea of Creativity Week is to encourage the private sector to be more involved in developing the society across Africa.
"Though people rely on government for development as they pay taxes and believe that development is squarely on the shoulders of the government, but we know that if certain activities are left to the government, in the face of dwindling incomes in, government would not be able to make the expected changes.
He advised the private sector, saying that creativity is not only about producing adverts to sell products, but the "consumer of today wants the brands to identify with them, with the issues they are dealing with and speak the same language with them"
NCC's priority is to ensure consumer protection, satisfaction — Danbatta
According to him, this can be achieved by brands getting involved and intervening in issues that communities are interested in. "This way the brand owners are not just selling products but they are connecting with consumers' hearts and in return the consumers will be loyal to the products. Consumers don't just buy products these days because they are told to buy, but they are also buying and connecting with the hearts of the brand owners"