By Daud Olatunji
Abeokuta – Former vice President and the Presidential candidate of the People's Democratic Party ,Atiku Abubakar and Governor-elect in Oyo state, Seyi Makinde on Thursday visited former President Olusegun Obasanjo at his residence in the Olusegun Obasanjo Presidential Library in Abeokuta .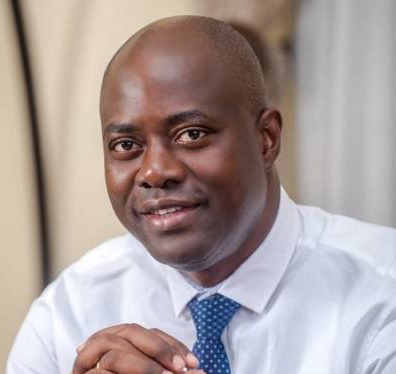 Atiku reportedly arrived the OOPL around 1:00pm and left one hour after .
Obasanjo's media aide ,Kehinde Akinyemi who confirmed the visit, however, described the meeting as private .
Akinyemi however, disclosed that Makinde arrived Obasanjo's residence around 4:pm .
The former President held a meeting with Makinde and some Chieftains of the PDP who included the former deputy chairman (South) of the party , Chief Olabode George .
Obasanjo in a statement issued by Akinyemi warned the governor-elect in Oyo state against running a selfish government .
Akinyemi said, Obasanjo tasked Makinde to jettison a democratic system that promotes personal gains against true democratic system.
Obasanjo called on the people of the state to further support the governor-elect in the onerous task ahead.
Obasanjo said "Be transparent and embark on developmental projects, which would be a delight to the people of Oyo state.
"Please, run a government that will be making them to ask, where have this type of government been all this years in Oyo state.
"You must give them something positive, you must give them good democracy and not that one , my younger brothers will call pocketing democracy.
"Where there is a misunderstanding, call yourselves together and make peace in the overall interest of Oyo state.
https://www.vanguardngr.com/2019/03/i-have-no-personal-problem-with-buhari-says-obasanjo/
"He cannot do it alone and since you have supported him now, you should continue to be together.
"You should be mindful that Oyo people are fearless and they don't mind whose horse is gored, that is why you are there now."
The governor-elect in his remarks said that the visit was to appreciate and seek for wisdom from the elderstatesman.
Makinde admitted that the state was in a bad shape, and as such he was taking what Baba had told them with all vigour by going to work immediately.
https://www.vanguardngr.com/2019/03/i-have-no-personal-problem-with-buhari-says-obasanjo/
The statement read "He had warned against corruption and transparency. We are very much aware of this too.
"With God, Oyo state will never be the same again. This is the type of visit that will give us the needed tonic to forge ahead positively in Oyo state."
The statement also hinted that Chief George facilitated the visit between Makinde and Obasanjo
https://www.vanguardngr.com/2019/03/be-wary-of-praise-singers-ajimobi-tells-makinde/