By Levinus Nwabughiogu
ABUJA—Niger Delta agitators, yesterday, said they will not recognise President Muhammadu Buhari as the winner of the presidential elections held on February 23, adding that the mineral resources from the region would "not be used to run a government that is compromised."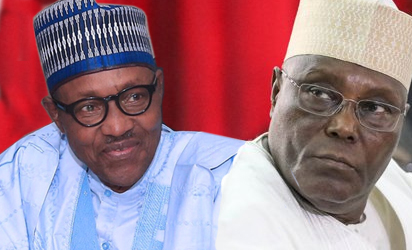 OML 29: Aiteo's Milestones, Fake News and Mischief Makers
A statement by John Duku, Leader of the Niger Delta Watchdog/Convener, Coalition of Niger Delta Agitators, in Abuja, the agitators said the elections fell below minimum acceptable standards, stressing that it was characterised by vote buying and outright alteration of results in favour of All Progressives Congress, APC, and the President.
The agitators also raised the alarm over an alleged plot by APC to rig the forthcoming governorship election in Akwa Ibom State on Saturday.
They said: "We wish to state that the just-concluded presidential election was conducted below the minimal acceptable standard. It was marred by serious irregularities, vote buying and outright alteration of results in favour of APC and Buhari.
"In some Northern states, INEC officials were coerced into allocating results to candidates and parties without actual voting, and the outcome has failed to reflect the will of Nigerians.
"It is indeed worrisome to see the government that came into power as a result of free, fair, credible and transparent elections suddenly destroy critical state institutions such as INEC, the judiciary and others in order to bend the will of the people in its favour.
"We reject President Buhari as the winner of the just-concluded presidential election; we also use this medium to advise INEC to be cautious of subverting the will of the people as they would surely pay dearly for the evil they committed against the Nigerian people.
"We want to restate our earlier stand that Niger Delta resources would not be used to run a compromi-sed government."
On gov elections
Continuing, the agitators said: "We also want to alert the entire Nigerians and the international community of fresh plot by APC leadership and security agencies to forcefully take Akwa Ibom State by all means. This plot was concluded last Sunday in Abuja with top APC members in attendance.
"They observed that they may not be able to make any difference in Rivers and Cross River as APC in the two states are currently awaiting court ruling.
"According to one of the leaders, Bayelsa would not have its governorship election now, so the only state that they must take by force is Akwa Ibom.
"They have decided to recruit thugs and ensure that Army and policemen are also drafted to the state with the instruction that APC must win at all cost.
"INEC has already been informed to suspend the use of card readers in some polling units across the state. We also want to warn APC thugs to be careful as we would not spare them during our action if the need arises."