… N3.4tn lost to poor infrastructure
By Godwin Oritse
The value of the logistics sub-sector of the economy currently stands at N250 billion, according to the 2018 Logistics and Supply Chain Industry report.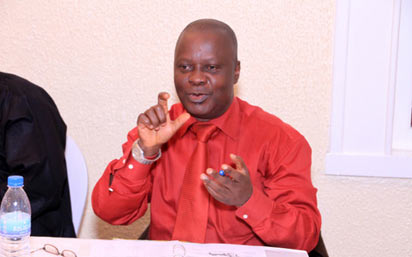 The report presented by the Director General of the African Centre for Supply Chain, Dr Obiora Madu, said that the value of the logistics sector as at 2017 was N200 billion in terms of the value of goods and services as well as the value of the decayed infrastructures.
Madu who noted that logistics is the fastest growing industry in the world urged the Nigerian government to assist in growing the sub-sector in Nigeria.
According to Madu, logistics and supply chain businesses in Africa face intense pressure to deal with infrastructure growth and capacity challenges, as well as satisfy the increased thirst for logistics information across the continent.
He explained that the 2018 report was intended to drive organizations to scientifically manage their logistics operations with a view to increasing value for their businesses while keeping cost and capacity issue in check.
Madu said, "Infrastructure is critical to any logistics and supply chain development objective.
"Health of available infrastructures and level of integration between them directly impact logistics access, cycle-time, reliable and cost.
"Maintaining a competitive logistics and supply chain ecosystem requires a constant and strategic upgrade of regional infrastructure-mix.
"It demands high performing government institutions, financing and industry skills.
"Logistics is, therefore, the main indicator of economic advancement expressed boldly in trade facilitation and business competitiveness.
"Unfortunately, there are obvious regional and national deficits in our logistics infrastructure thus affecting trade competitiveness negatively."
https://www.vanguardngr.com/2018/12/cbn-stakeholders-plan-to-abridge-17-million-housing-deficit-call-for-reform-of-laws-regulating-real-estate/
According to the report, a survey carried out by the Lagos Chamber of Commerce and Industry, LCCI, members of the Organised Private Sector and the Centre for International Private Enterprises in 2018, showed that the Nigerian economy lost an estimated annual revenue of N3.46trillion due to the current crisis of poor infrastructure, poor implementation and corruption at the ports, of which N2.5trillion are corporate earnings losses across the various sectors of the economy.
Parts of the report reads "Profit margins of corporate entities using the Apapa port have gradually dwindled as logistics cost has increased significantly.
"A review of the financial statements of some publicly quoted firms gives credence to this.
"Honeywell Flour Mills Plc, a major flour milling company in Nigeria attributed the dip in their profitability in 2017 to the Apapa traffic gridlock saying that that the dilapidated road infrastructure and chaotic traffic situation in and around the nation's seaports made it inordinately difficult, and enormously expensive to transport goods out of the factory in Tin-Can Island.
In his review of the report, the Founder of Red Star Express, a courier and logistics company Mr. Sonny Allison, said that there is almost total lack of infrastructure at the level needed to fast track the development of the economy adding that with a 40% deficit in infrastructure availability, our quest for development begins under the water, as we first have to overcome that deficit before we begin to compete globally.
His words "It is an irony that an economy that needs everything cannot muster a growth rate of more than 2% and the blame lies at the foot of lack of infrastructure, which kills our ability to compete.
"The result is that imported goods are cheaper than locally manufactured goods.
"Nigeria has a lot to offer the world and especially West Africa but it cannot do so with its hands tied by forces beyond her control.
"It behoves operators in the industry to continue the agitation for the overall improvement of infrastructure in Nigeria across all sectors, as this is the foundation upon which all businesses rest and must rise or fall.
"Logistics is a cost centre and for it to be profitable to the Industry it must deliver a value that is far, far greater than its nominal cost.
"Alas poor planning and bad infrastructure can ruin a good economic strategy.  The politicization of selection of logistics strategy can lead to the engagement of under-qualified partner and this can derail a timely delivery of election!! And we know that where there is no steady governance, it is hard to maintain a steady and rapid economic development".
Similarly, Mr Umar Obasi of OCP African Fertilizers Nigeria Limited said that a country without modern transportation systems and the infrastructure that supports it, the country remains underdeveloped.
Obasi explained the modern rail as an Economic Development indicator adding that the overall logistics infrastructure of a nation can be evaluated based on ten categories of major metropolitan indices some of which includes transportation and distribution industry, transport and distribution workforce, road infrastructure, road congestion, road conditions, interstate highway access, vehicle taxes and fees, Railroad access, water port access Air cargo access.
He opined that a national logistics strategy should be put in place to Improve the physical infrastructure Innovate with information technology while involving the important stakeholders.
"We must innovate continually with the aim of making logistics as invisible as possible" he added.
Subscribe for latest Videos