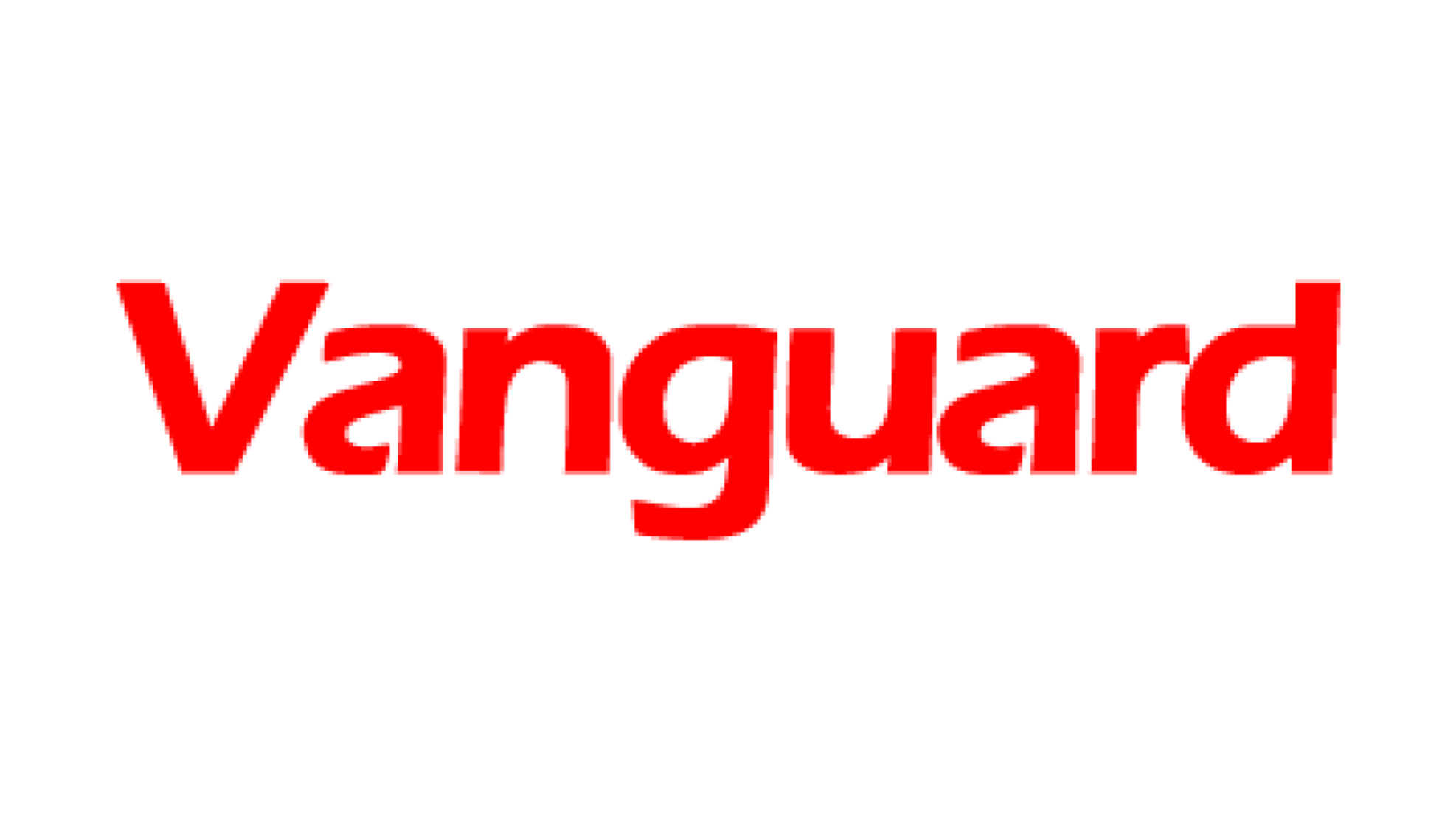 John 1:16 "And of his fullness have all we received, and grace for grace."
The ocean is full of water; the forest is full of animals; life is full of human beings; and the kingdom of God is full of grace. If there is anything human beings need today, it is the grace of God. All ministers and members of churches world over, irrespective of the category, need the grace of God.
N2.2bn devt funds: We've uncovered new IRDC accounts— Lori-Ogbebor
When you sit down to ponder about your existence here in this troubling world, you will come to agree with me, after your must have appreciated the fact in your observation, that the benevolent grace of God is the only striking truth which sustains our race.
If the air we breathe were to be pegged with a price, many of us would not have been so fortunate to outlast a whole day. We would have died because where on earth would we have gotten the required sum of money to keep us in existence? If the water we all drink was to be purchased from a contractor resident in the ocean side, many of us would have signed up for death because the bus fare together with the required sum of money would not have been available to buy the expensive commodity. But the fullness of God's grace is available for everyone to enjoy because there is grace for salvation.
John 1:16 "And of his fullness have all we received, and grace for grace." To partake of the divine provision, you must make up your mind to receive from God. It is important that you do not reject God's provision of salvation, because there is impending danger ahead for all those who neglect to acknowledge the sterling offer of God's matchless grace.
For instance, if the air is available, but you decline to take a breath of fresh air, then something terrible will happen to you. What if you were dying of thirst in a dry and thirsty desert land were no water is and you were rescued by some adventurist who offered you a bottle of water, but you failed to receive and or drink of the water?
Let me tell you something. The river is still full of water. Some of us have gone to the stream and have taken our fair share of portion. In fact, before we were born, our forefathers went to the same stream and obtained their portion, and the stream is still readily available for those who are yet to be born. John the beloved received of the grace, Paul the apostle also received it and myself have also benefitted from the grace. It is your turn today.
The great possibilities of God's powerknowing the power of Jesus
2 Corinthians 9:8 "And God is able to make all grace abound toward you; that ye, always having all sufficiency in all things, may abound to every good work:"
God is willing to give us the rare opportunity to share in His grace, which will enable us to get to heaven so that we would tap into the glory heaven affords. But since there is fornication, bribery, occultism, witchcraft in your life, sin has made you culpable and it is palpable that you cannot get there because you have come short of the glory of God. Romans 3:23 "For all have sinned, and come short of the glory of God;"
As a result of the indwelling sin in your life, if on your own, you raise up your hand, you will not be able to touch the sky. Even if you attempt to jump, you will not be able to reach the sky, where God dwells, because you have come short of the presence of God. That is why you need the bridge that will connect you to Him. That is where grace comes in because it is grace that will transform you and hand you the resident permit for heaven.
Yet you must have to play your role by owning up your sinful state as you come to the LORD for mercy and cleansing. If you are dirty, it is grace that will clean you up; if you are bad, it is grace that will make you good again; if you are defiled because of the kind of things you indulge in, it is grace that will operate on you in order to take out that cancerous canker plaguing your life.
Salvation from sin is by grace and Jesus is that personality behind the curtain called grace. That is why grace is defined as God's riches at Christ expense. As a result of the evil things that you deliberately and unconsciously indulged in, which would have demanded that your neck go for it, Jesus decided to pay the full price of the death penalty on the cross of calvary for the numerous sins you committed. In other words, all the punishment you ought to have suffered for breaking the laws and commandments of God, Jesus stood in for you.
Romans 3:24 "Being justified freely by his grace through the redemption that is in Christ Jesus:"
All that is left for you to do now is to go to the Lord Jesus Christ so that He will grant you freedom from the torment sin brings with it. Matthew 11:28 "Come unto me, all ye that labour and are heavy laden, and I will give you rest." Sin breeds and brings torment, but if you will connect with Jesus today, He will save you from sin and give you peace of mind.
God, in His own words, has assured us that when we call on the name of Jesus Christ, we will experience His saving grace. Romans 10:13 "For whosoever shall call upon the name of the Lord shall be saved."
Romans 3:24 "Being justified freely by his grace through the redemption that is in Christ Jesus:" Do you really get the import of the message? Please pay rapt attention and it will be made clearer to you. For instance, if I come to you and say, 'all the treasures you need to make your life worthwhile is in that house.' Due to the fact that you need a change in your fortunes, you would not mind, so long as you are taking the right and proper step, to make your life better.
Ayade: A governor and philanthropist @51
In like manner, Jesus is that house that will change your fortunes. All the happiness, health, freedom, treasure and wealth you need is in Jesus. If you continue to remain far away from your breakthrough, you will lose out. You may be classified as a good man by the public due to your philanthropic gestures and your moral upbringing, but Jesus still remains the house where all your esteemed properties are stored; you may be a well recognized public figure, but as respectable as you may be, God will not respect you if you should die in sin by neglecting the offer of salvation made available to you by the Lord. If you are going to have those goodly dainties in that treasure house, being good and nice will not be enough to attract them to where you are nor will your educational qualification answer for it. You must have to get up from where you are and get into the house where lies all your treasures.
Connect with Christ. Believe the Lord Jesus Christ and your life will have meaning because everything you need will be given to you. Forgiveness and freedom will come to you. Your life will experience a whole new possibilities because you will begin to enjoy fruitfulness in all your endeavours.
2 Corinthians 9:8 "And God is able to make all grace abound toward you; that ye, always having all sufficiency in all things, may abound to every good work:"
God has the ability and might to save as many sinners who are painstakingly choked up under the yoke and fetters of sin. All that is required is for you to acknowledge His help and the rest of the act will be history.
God has great plans for your life. But because sin is playing a major role in your life, the good plan of God for your life is being hampered. Sin will hinder you from enjoying the good things that God wants to perform and perfect in your life. In order to partake in God's plan for your life, you will need to drive out sin. To do that, you have to ask for forgiveness of sin and invite Jesus Christ into your life.
When Jesus comes into your life, He will use His cleansing broom to sweep away all the bad lucks in your life so that you will be able to inherit the wonderful promises of God in store for you. Today, you will experience the possibilities of grace that comes through Jesus, because Christ has the power to roll away the problems sin attracts. He will bring hope into your life by driving out the seed of hopelessness ravaging your life.
WORLD SOLIDARITY DAY: Govt should carry everyone along -clergyman
Hebrews 13:8 "Jesus Christ the same yesterday, and to day, and for ever." Jesus Christ has not changed His business model of saving sinners from the clutches of the devil. The moment you are connected to Jesus and He connects with you there will be an instantaneous transformation taking place in your life.
Jesus does not discriminate against any body because the grace of God has a coverage wide enough for everyone; and it does not matter how deep and far you may have been in sin: with Jesus, forgiveness is assured. The scriptural account of the remorseful thief who solicited help from the Lord at the cross will suffice this point. Luke 23:41-43 "And we indeed justly; for we receive the due reward of our deeds: but this man hath done nothing amiss. And he said unto Jesus, Lord, remember me when thou comest into thy kingdom.
And Jesus said unto him, Verily I say unto thee, To day shalt thou be with me in paradise."
You can have that forgiveness for sin today because it is available. Where are you? The passage to heaven, salvation, is already available so that when you die you will be a candidate for heaven. You will not perish and go to hell fire because heaven is your ready destination. But no sinner will get there. If you are a sinner, the grace of God is available to rewrite your story. Are you ready? I said, are you ready?
Bow your head and close your eyes as you ask God to forgive you the many sins you have committed. Ask Jesus to come into your life. Pray until something happen.